One of the biggest challenges when you're on holidays is choosing the right hotel to stay in, it could be the most important decisions that could make or break your trip. Lucky for us we had chosen one of the most highly rated hotels in Seminyak Bali, Dash Hotel. 
From the moment you arrive, you are wow'ed by the exterior colours and manikins displayed on different levels of the hotel (yes manikins). This was the moment we knew we had a good choice *nodding our heads*. The best thing about a designer hotel is that everywhere you look there is something interesting to see. The whole hotel is covered with colour, paintings, artwork and sculptures not to mention a huge upside down bunny in the middle of the hotel.
After we checked in and walked down the long narrow outside corridors we arrived at our deluxe suite with a king size bed (hallelujah), bathtub, balcony and once again wowed by the interior decor. Dash Hotel has everything you need to have an enjoyable time in and out of the hotel. The main attractions of the hotel is the impressive pool in the middle of the hotel and the funky rooftop bar (The Shack) with lounges to lay on and enjoy a cocktail or two (second look coming soon). Everywhere you went in the hotel was an instagram opportunity to take some photos, bonus! If you're thinking about visiting Bali definitely checkout Dash Hotel!
I wanted to keep the outfit clean with a blue suit, white shirt and classic brown penny loafers. The accessories are from the May Sprezzabox: tie by Weekend Casual and pocket square by SprezzaNYC.
Hotel Seminyak Bali
Address : Jalan petitenget, Kerobokan, 80361
Bali – Indonesia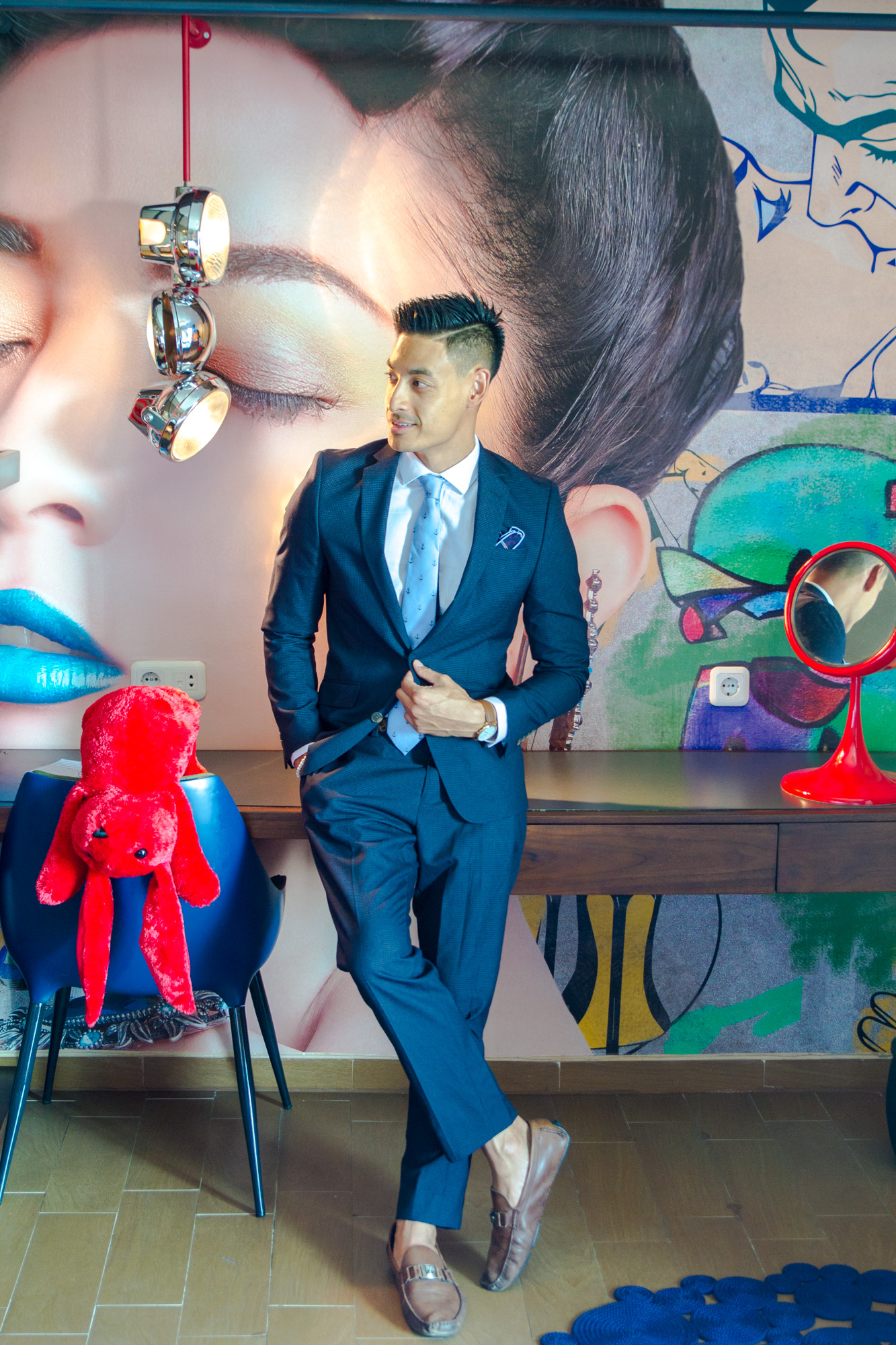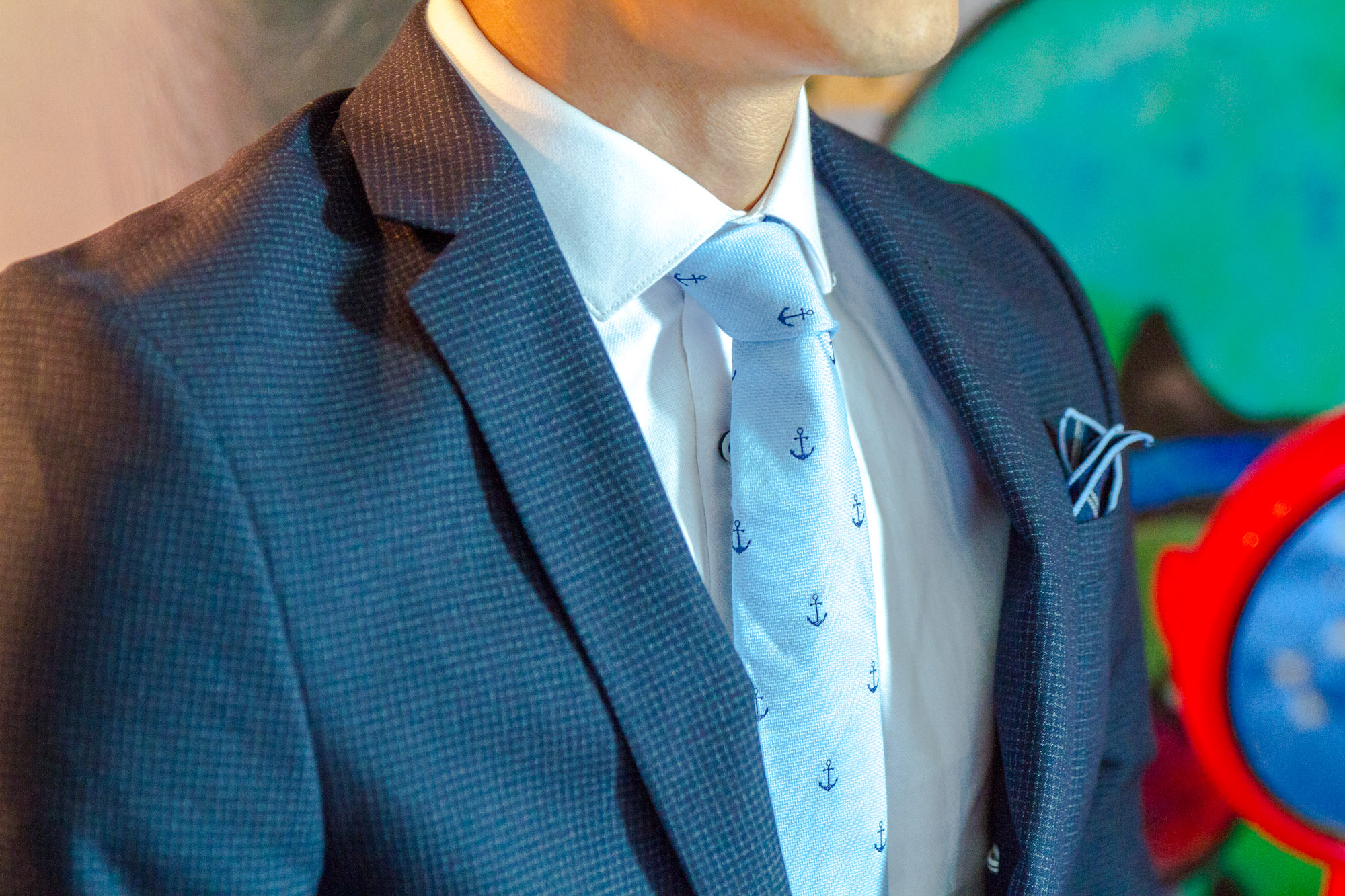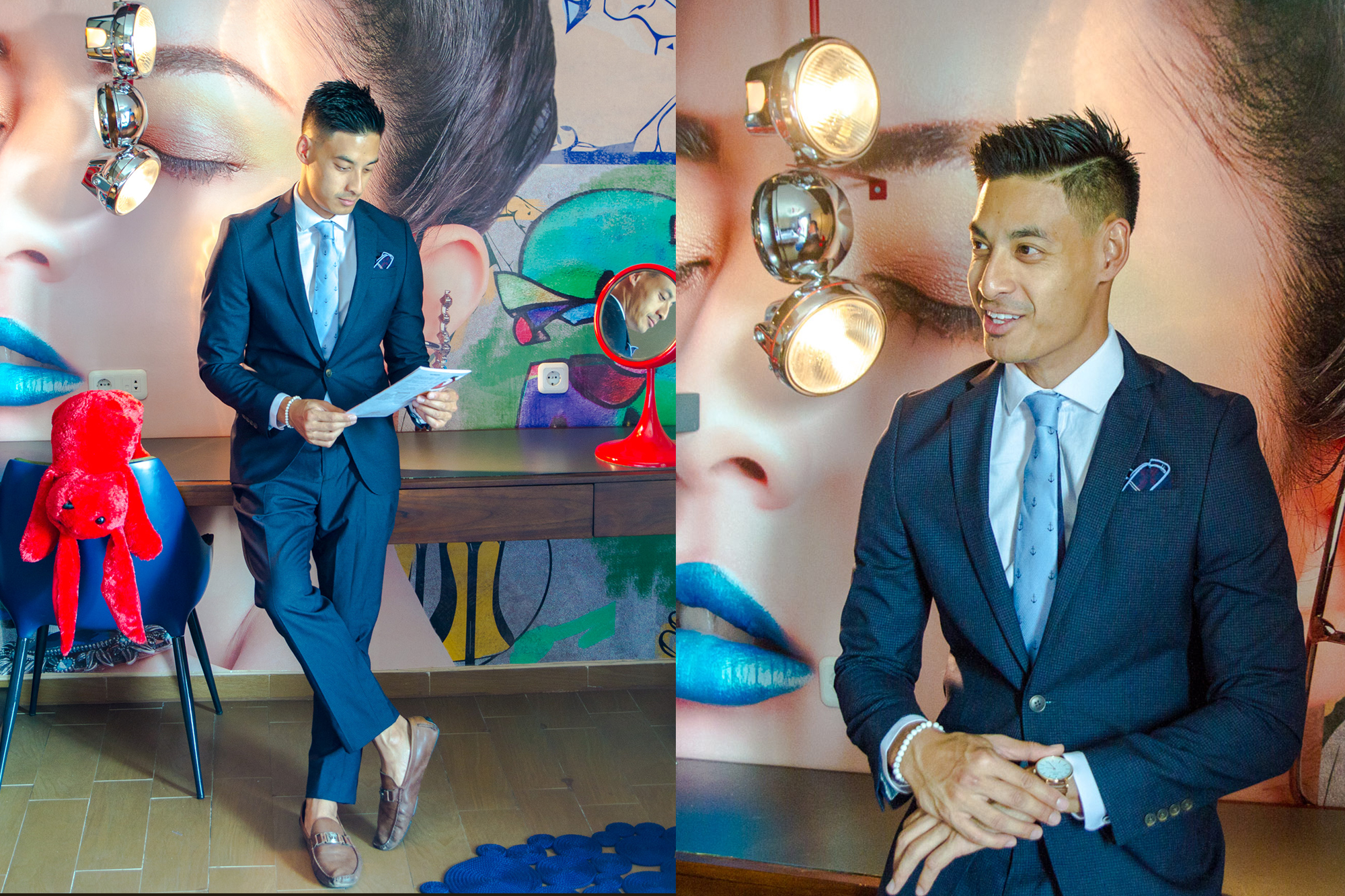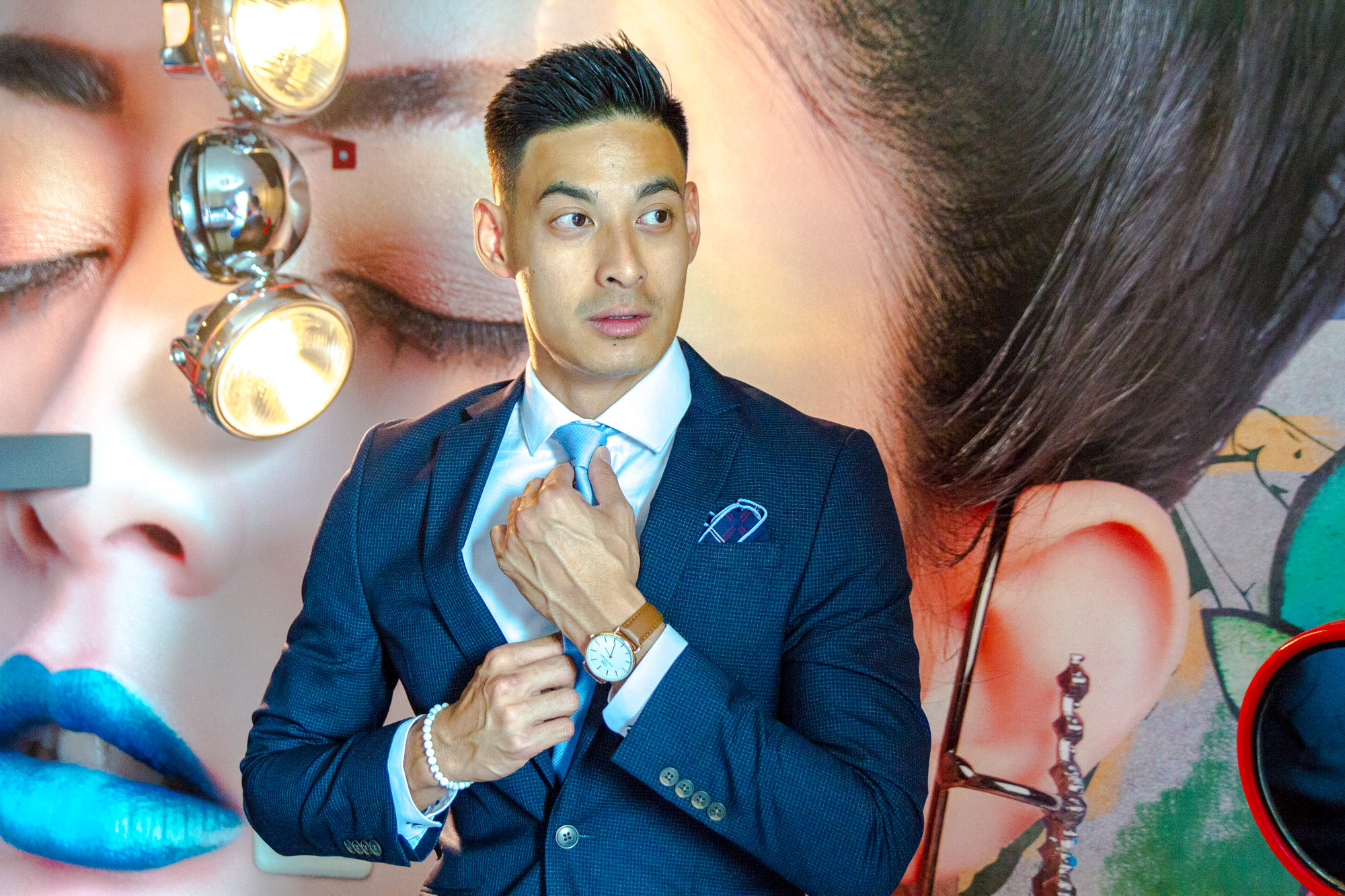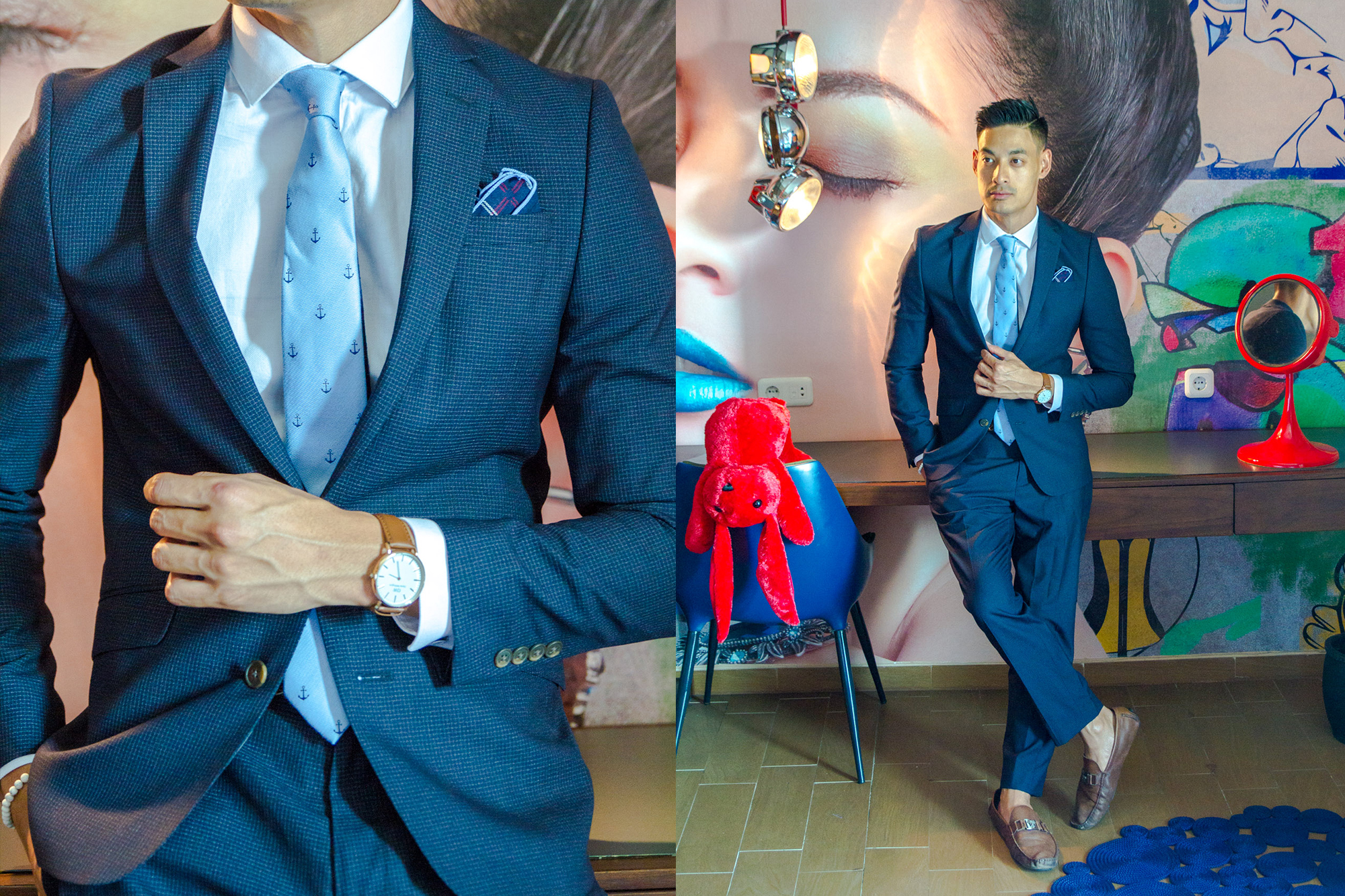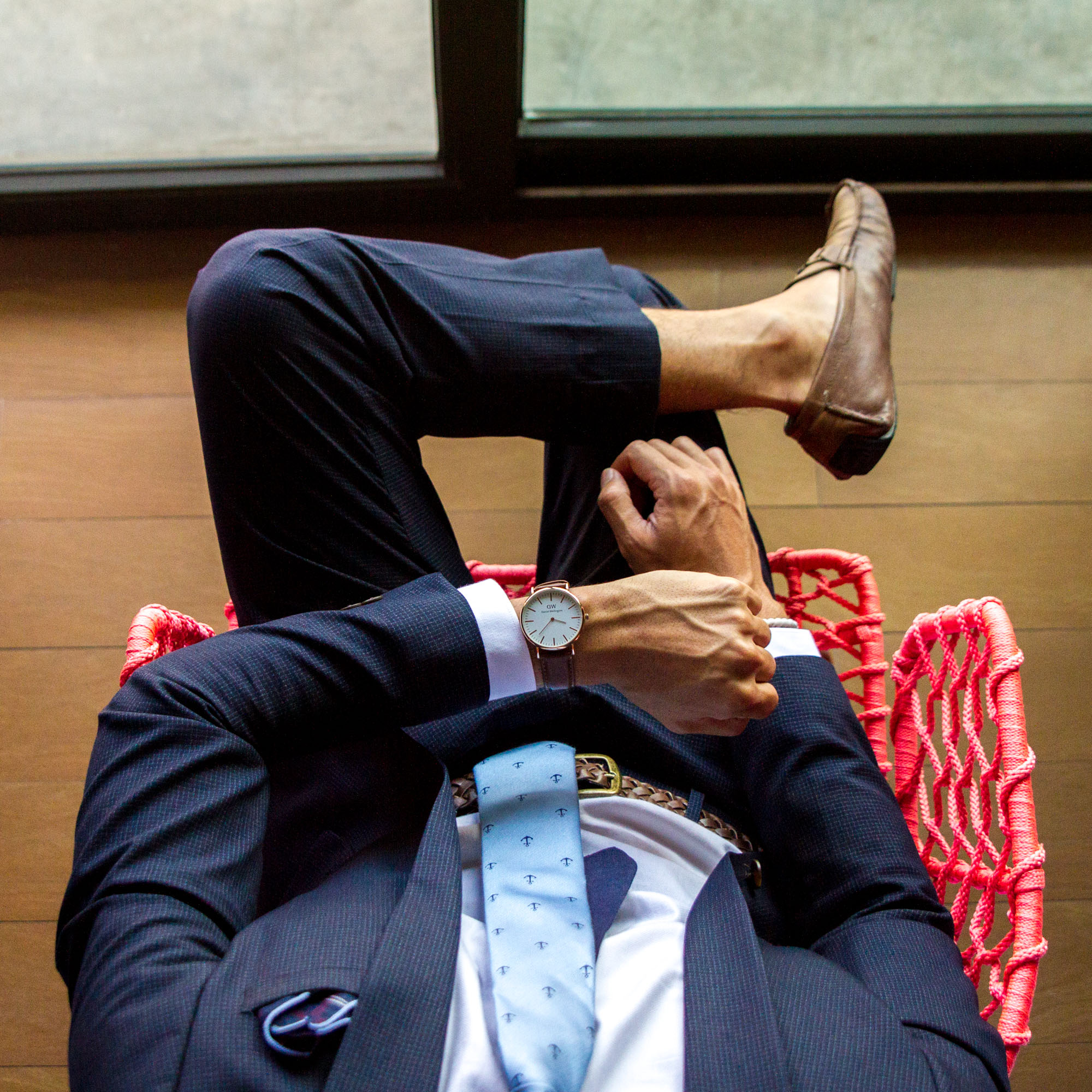 [FinalTilesGallery id='1′]