This week we endeavoured to the stylish streets of Melbourne to explore the official launch of the leading international British department store, Debenhams. Debenhams is an international retailer hosting a range of exclusive brands, which has now expanded into the Australian market. We were invited to the first sneak peek of the highly anticipated launch of this world-class fashion retailer.
This well-established British department store has been welcomed into Australia, premiering in Melbourne's prominent St Collins Lane. Our walk through Melbourne's debut shopping precinct explores the lush interior, incredible service and a look at various designer labels unique to Debenhams.
Debenhams has highly exceeded our expectations, showcasing a plethora of fashion designers new to Australia, with items ranging from decadent fashion and amazing homewares to accessories and everything in between. The re-establishment of the 3,600 square metre space that was once a food court in the basement has blown us away. Before Debenhams took over the basement space in the Melbourne CBD shopping centre, it underwent a $30 million renovation which revamped the floors and created a luxe appeal to match the luxury-focused retailer and shopping centre.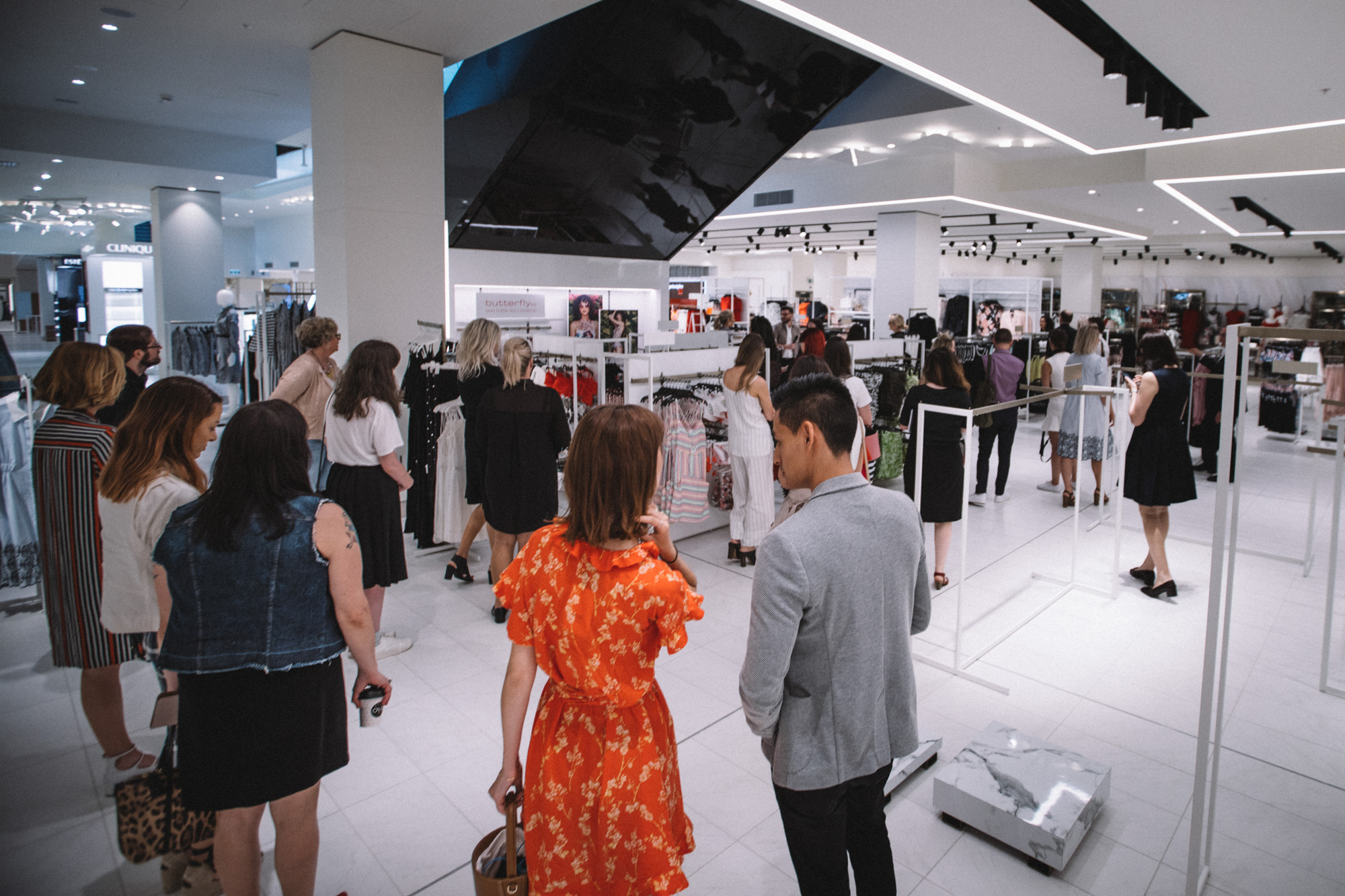 The interior design features include a grand entrance, presenting an incredible emerald green chandelier fixture, as well as pleasurable lavish details including a marble-style glossy tiled floor and a new in-store cafe that serves amazing coffee. The option to grab a coffee while shopping has sold us! Overall the features and details are incredibly ornate and ooze a sense of luxury and elegance, a stark contrast from the once basic design it once hosted. The new store is full of wonder and has created a new lane for fashion enthusiasts to explore in Melbourne.
The company's General Manager, Graham Dean says Debenhams' opening heralds a new era for department stores in Australia.
"In addition to the service, quality and style that have always been at the core of Debenhams, the store will present a unique offering of seasonal trends and styles," he said.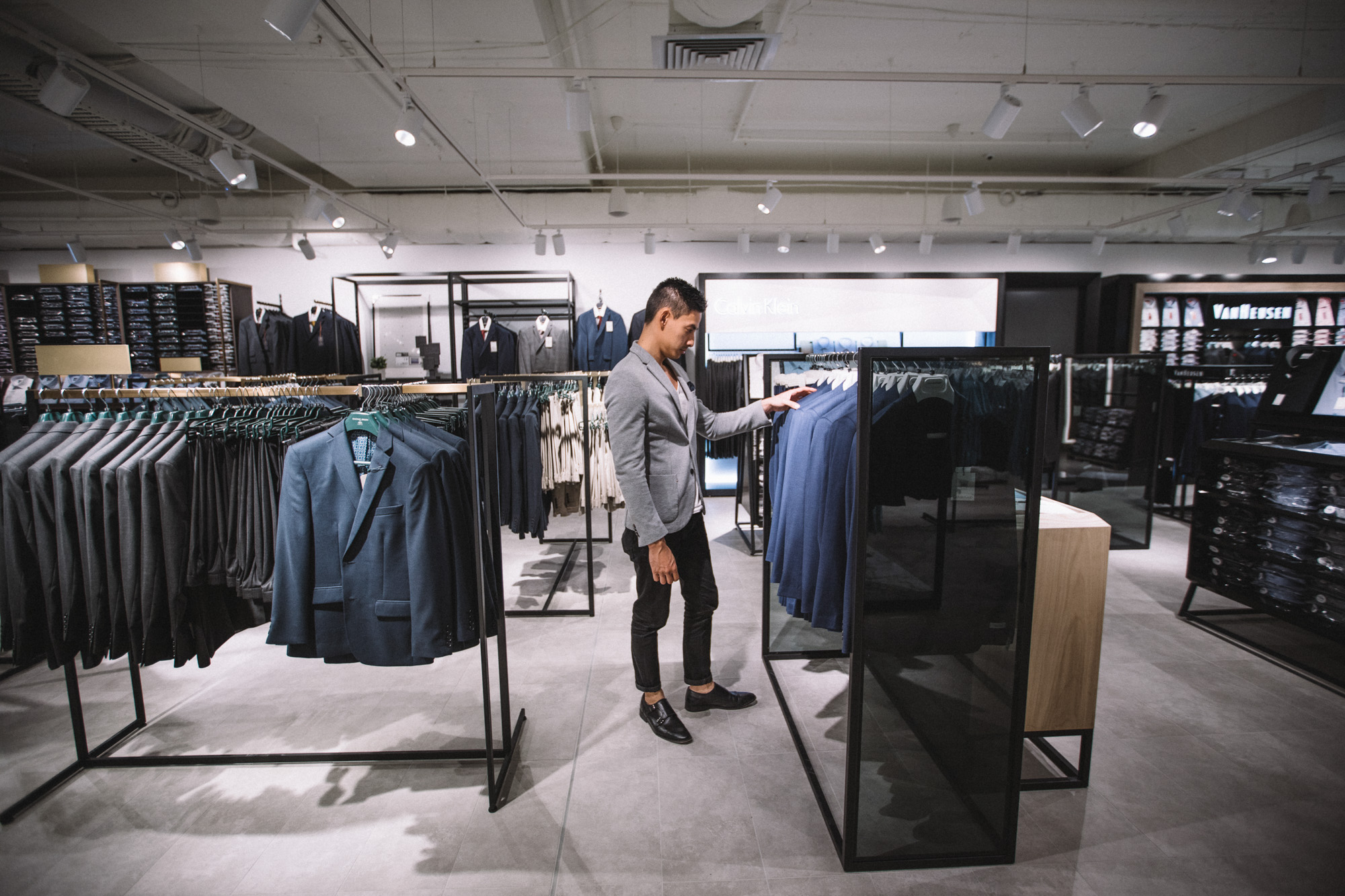 The store will offer an extensive collection of men's and women's apparel, including sleepwear, intimates, athletic-wear, accessories and a variety of homewares. Shoppers can also find a range of established beauty and fragrance brands  including the likes of MAC, Tom Ford, Bobbi Brown, Gucci, Chloe and Valentino. What sets Debenhams apart from existing department store retailers is that they give customers around the world a unique, differentiated and exclusive mix of brands including their own designers and also international brands.
The company has been investing in their own designers for 21 years, promoting the British style and talent that is unique to their brands. Their exclusive Designers at Debenhams portfolio of labels are expected to flourish in the Australian market, as they are fresh and possess a unique flair that is yet to have graced the Australian fashion scene.
Debenhams has introduced various private labels at an accessible price within the Designers at Debenhams collections including a variety of ranges for women and men, such as J by Jasper Conran, Star by Julien Macdonald, Nine by Savannah Miller, Butterfly by Matthew Williamson and Kate Middleton's favourite, No. 1 by Jenny Packham.  The menswear fashion range has an array of high-end options, including an array of casual menswear to quality stylish suits, and many lavish accessories to choose from.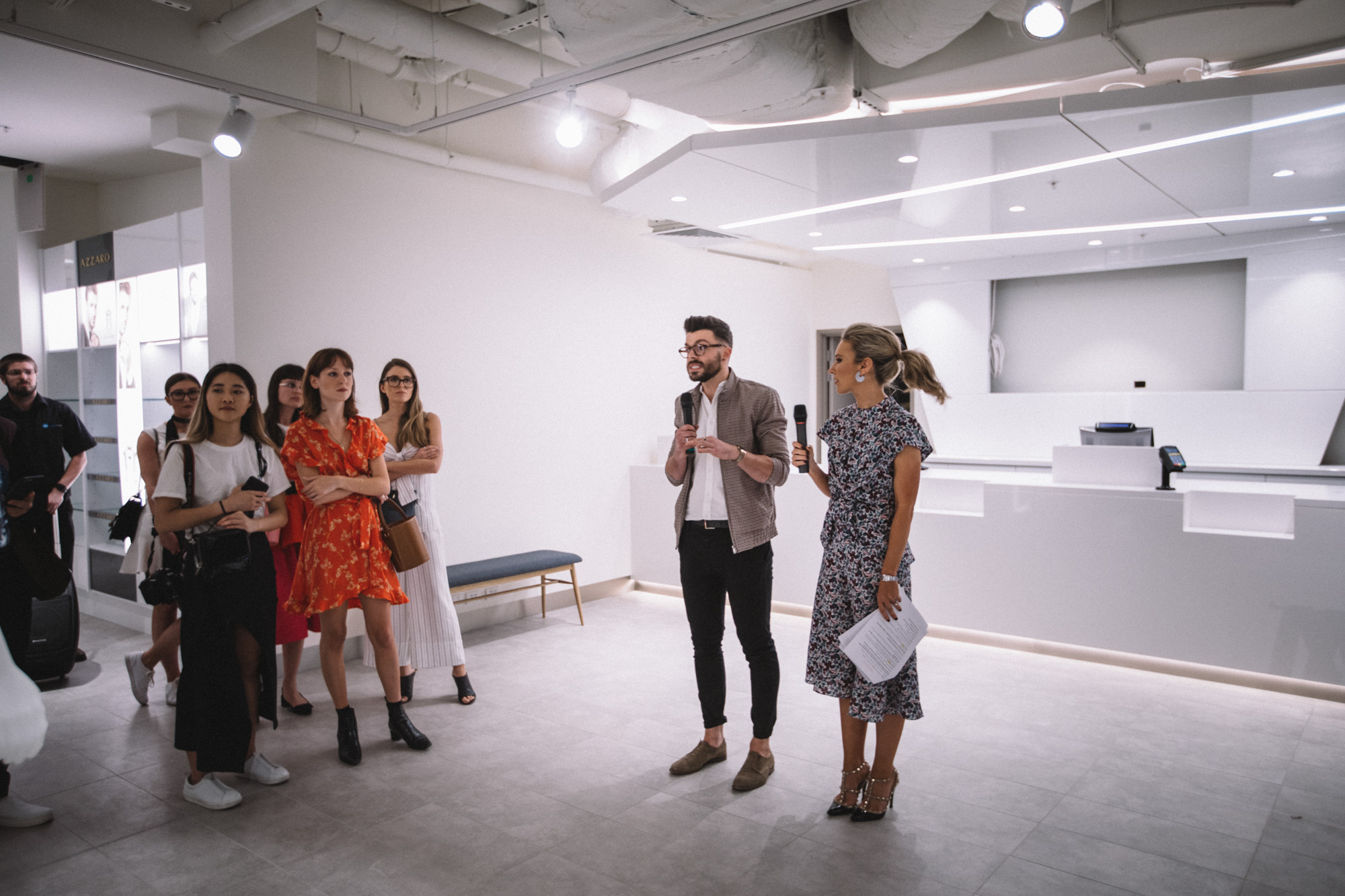 Ms Christine Proctor, General Manager, Debenhams Australia Project, said: "Debenhams St Collins Lane is a new destination for the contemporary customer, in Melbourne's traditional home of fashion and beauty."
"We will offer exclusive brands which have been carefully selected based on the latest seasonal trends and to suit the Melbourne lifestyle.
In-store services will include a style suite, beauty rooms, mobile POS and even a café, perfect to have a break and grab a coffee. These amazing services will be complemented by a new Debenhams Australia mobile app which launches in conjunction with the store, which customers can use to earn rewards, book styling appointments and beauty consultations.
This innovative App will be able to scan products in store for more information about each item's stock and size availability, this feature will be available next month. In late 2017, customers will also be able to share a wish-list of items so that customers will be notified when their favourite pieces are ready to try as soon as they arrive at the store.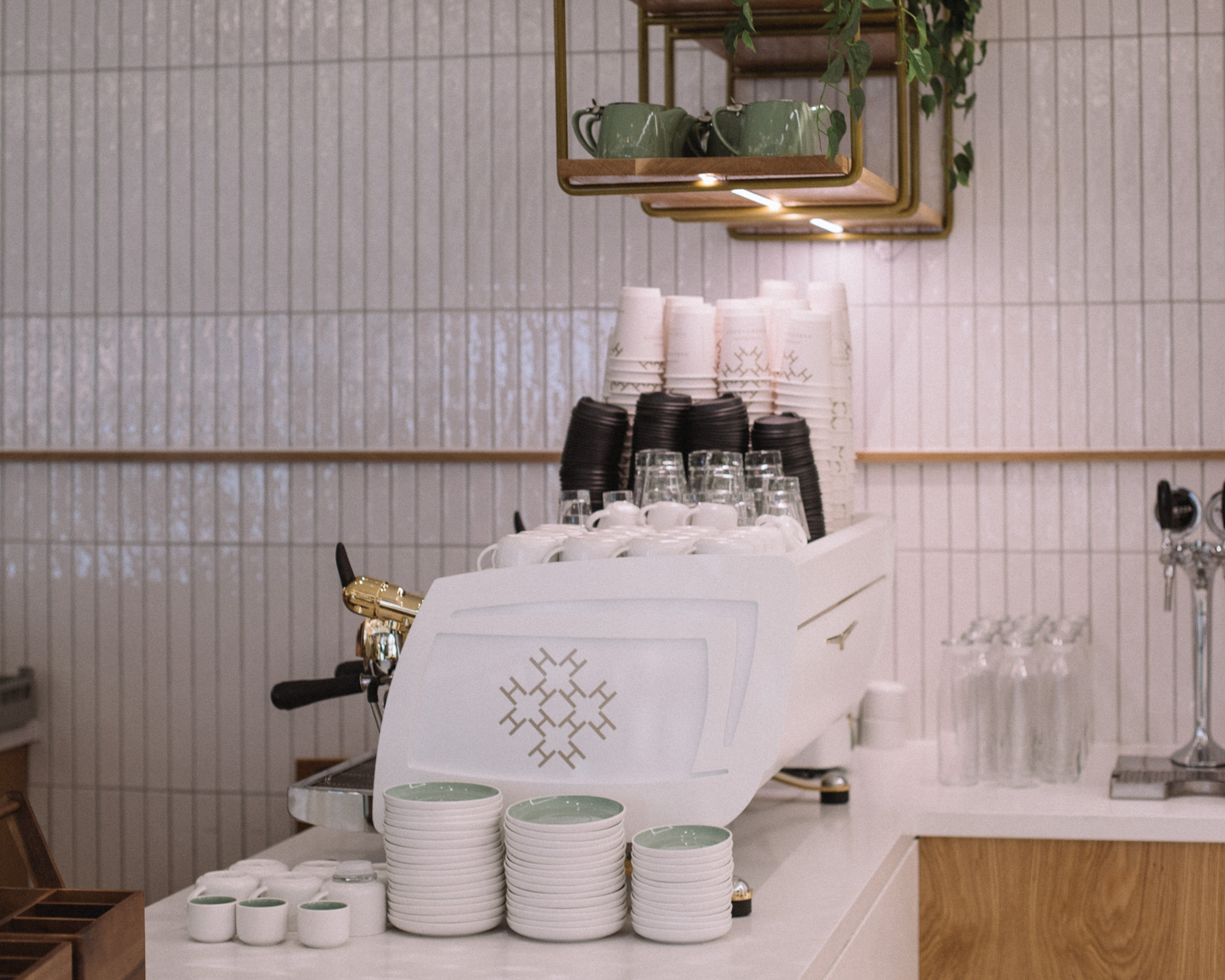 Customers will enjoy these new features which will making shopping an easy, breezy experience both in store and at home with at the tap of a button.
The Debenhams department store is seeking to establish new sites across other locations in Melbourne, as well as expanding across Sydney, Perth and Queensland.We look forward to expansion of Debenhams across Australia, so that we have easy-access to their amazing and exclusive designer fashions and homewares nationwide!
Debenhams St Collins Lane opens at 10am on Tuesday 24th October and joins a portfolio of 243 Debenhams stores across 28 countries worldwide.
Website: www.debenhams.com/en-au
Instagram: @DebenhamsAU
Facebook: /DebenhamsAU
Written by: Melanie Tomic
Videography and Photography by: Glen David Wilson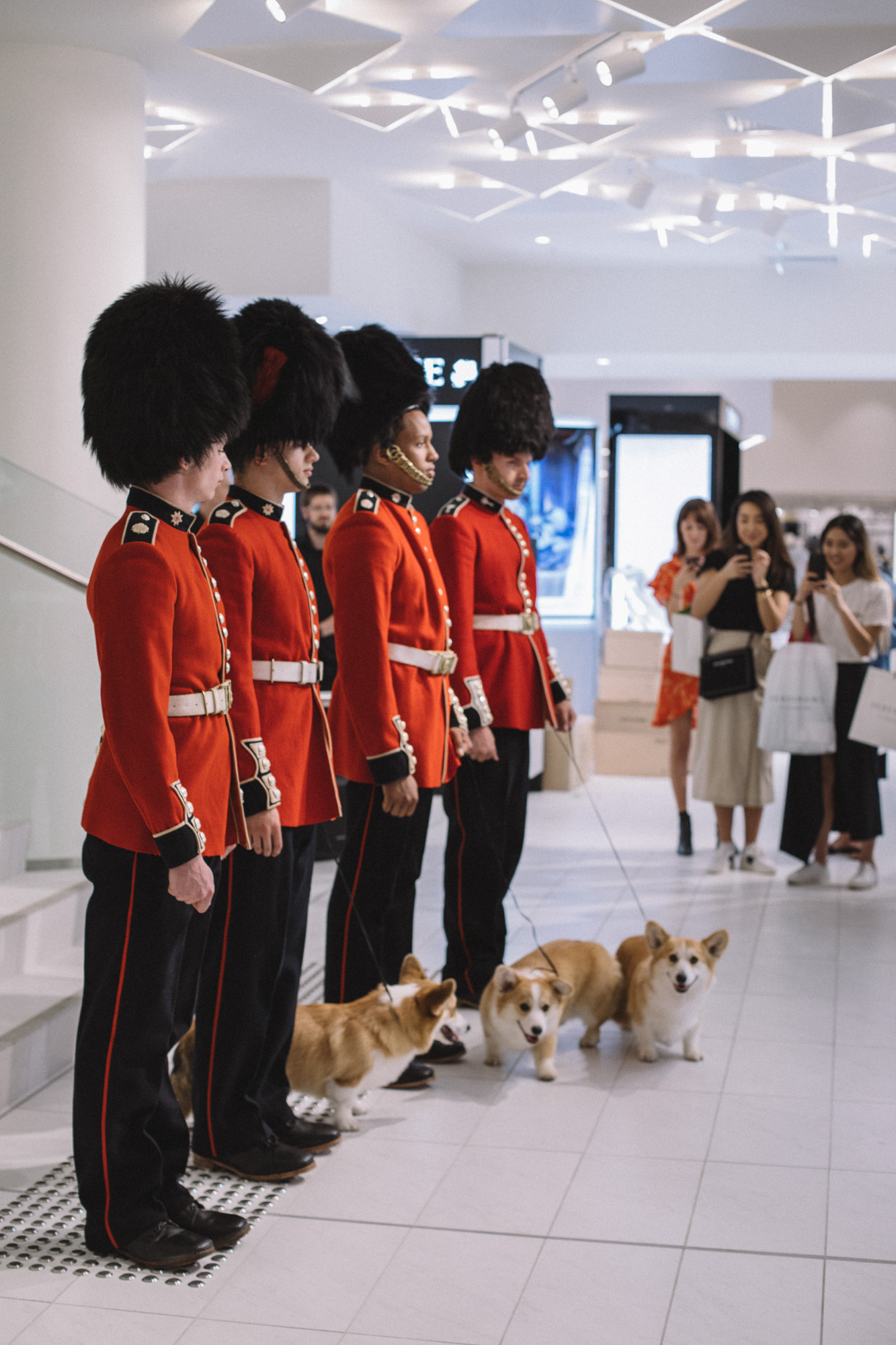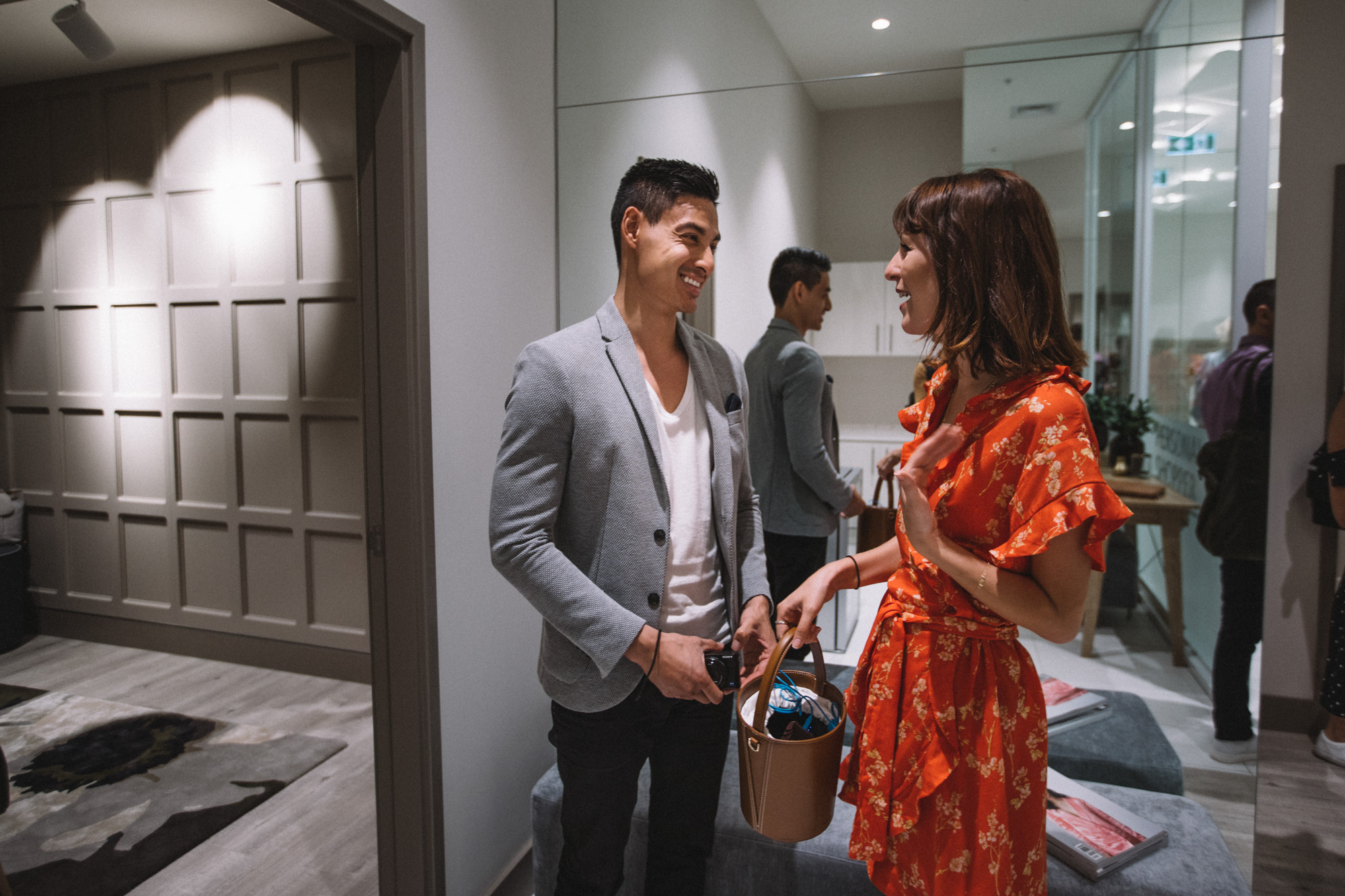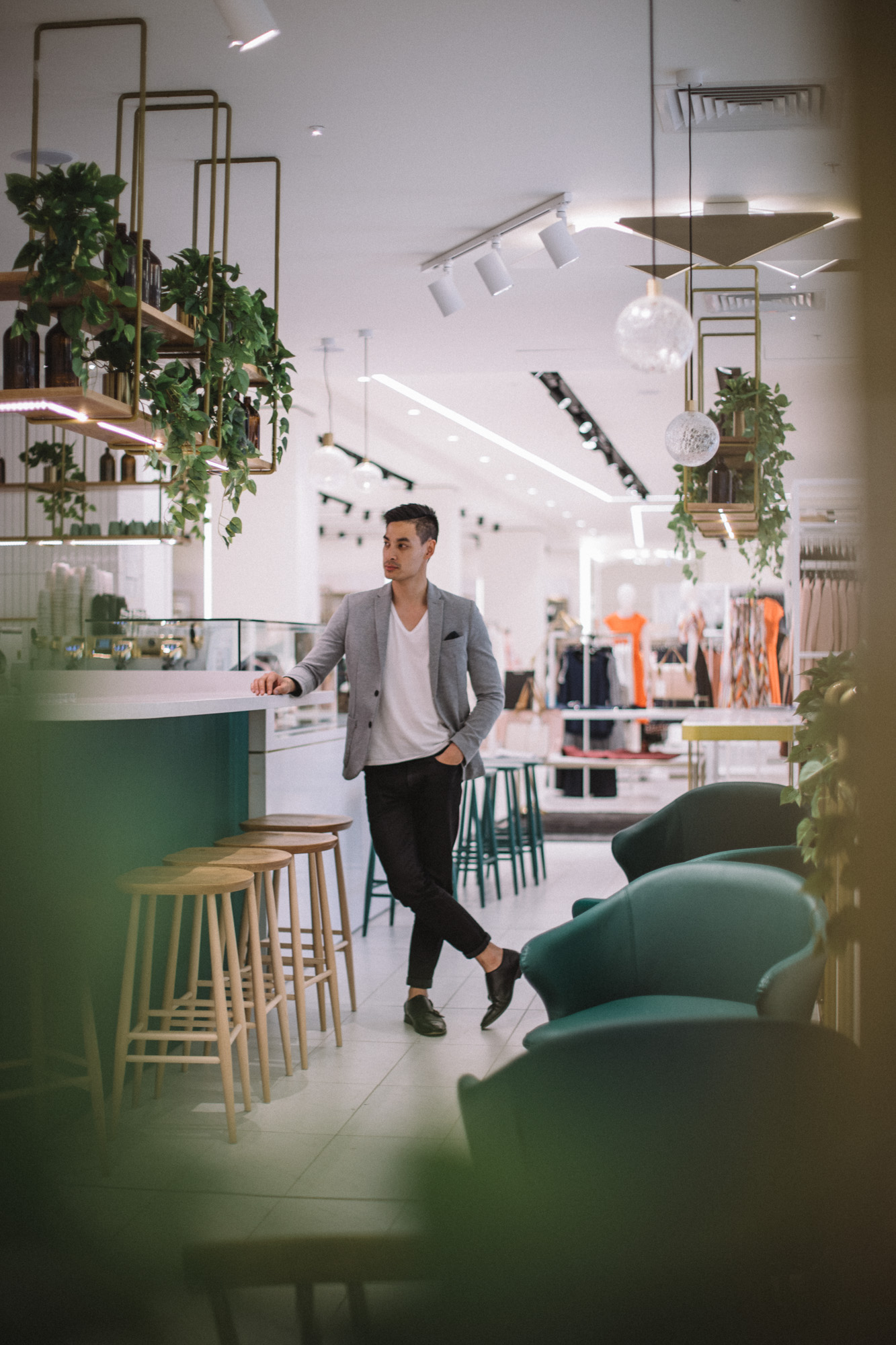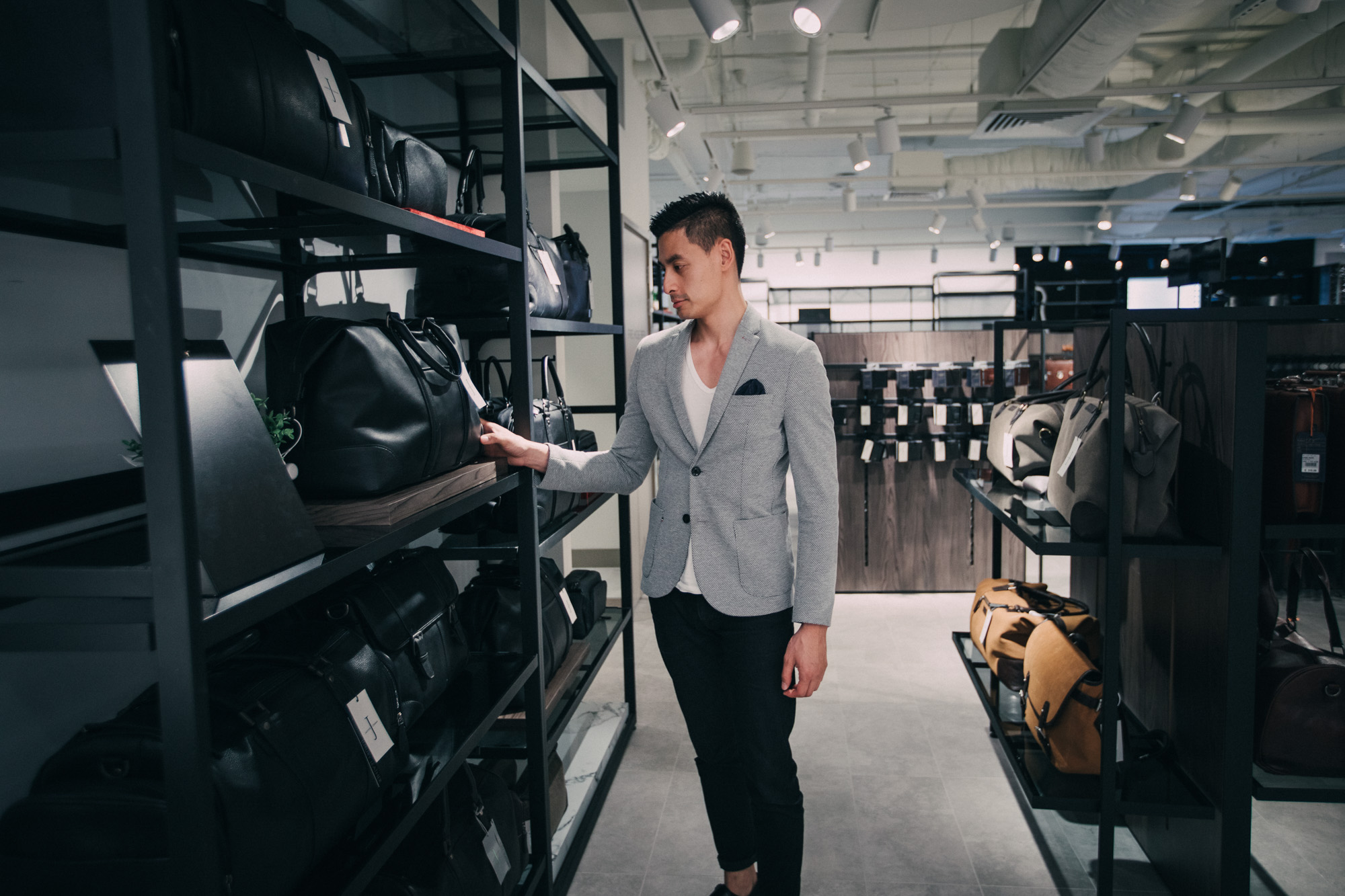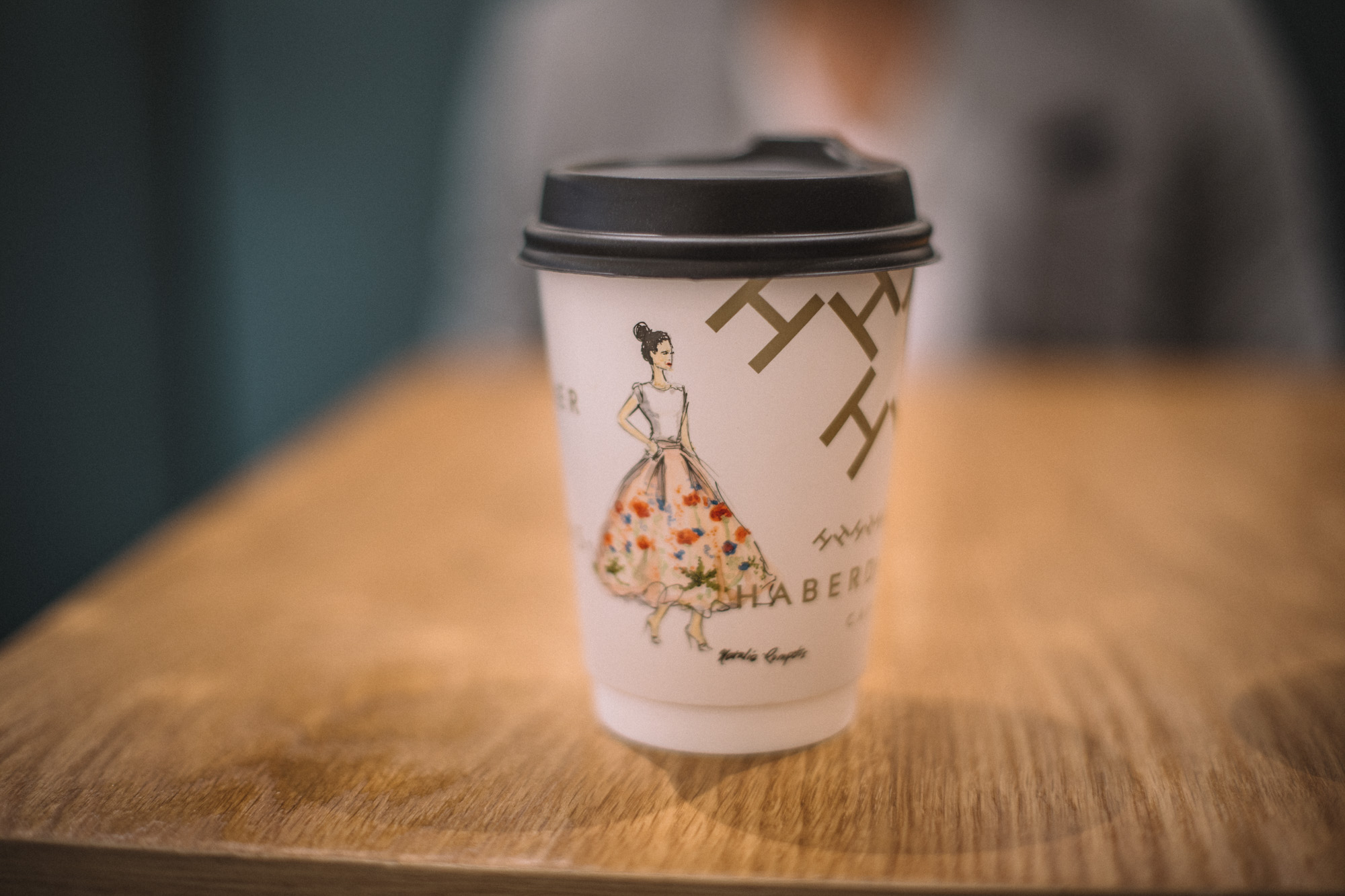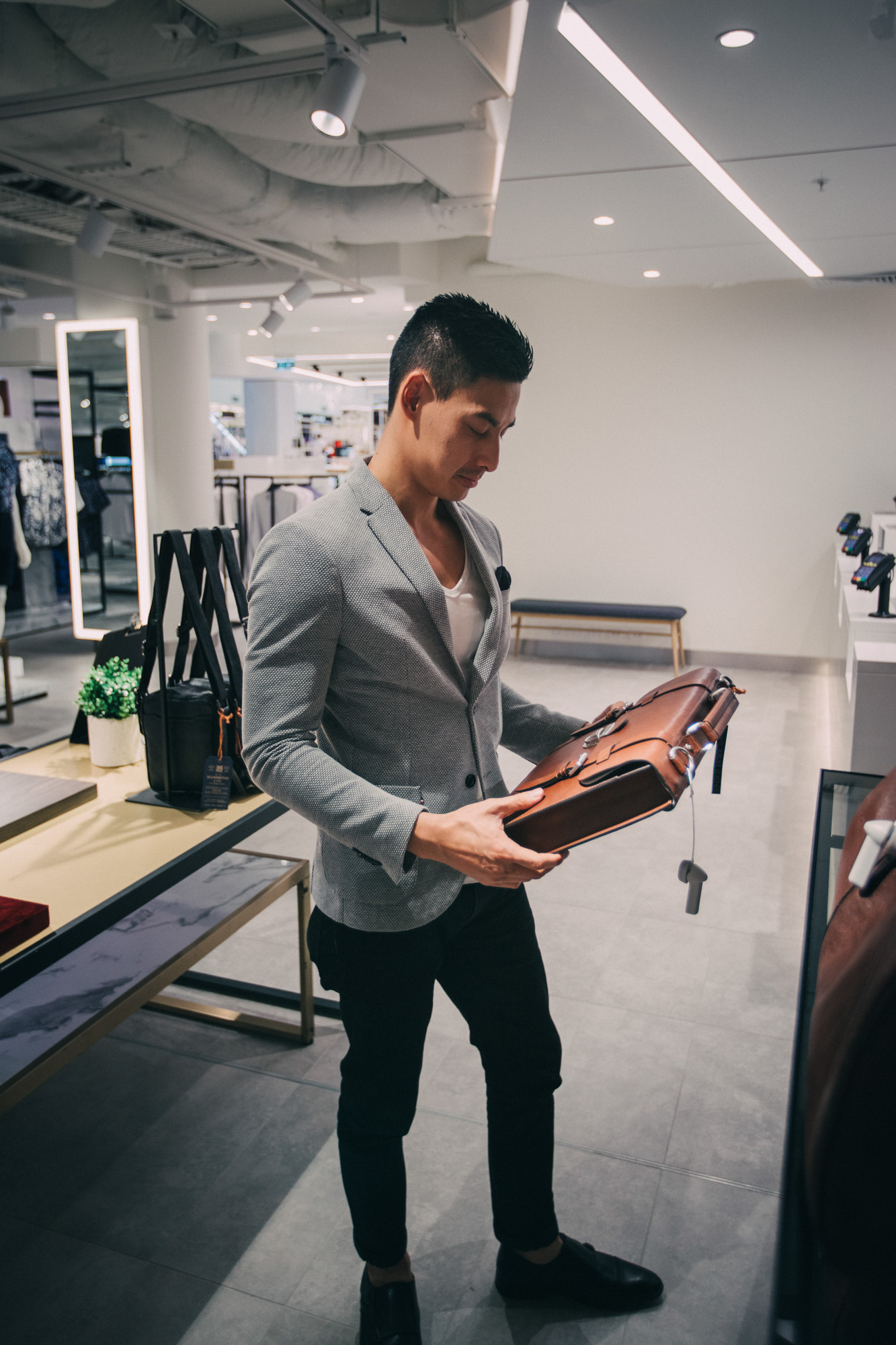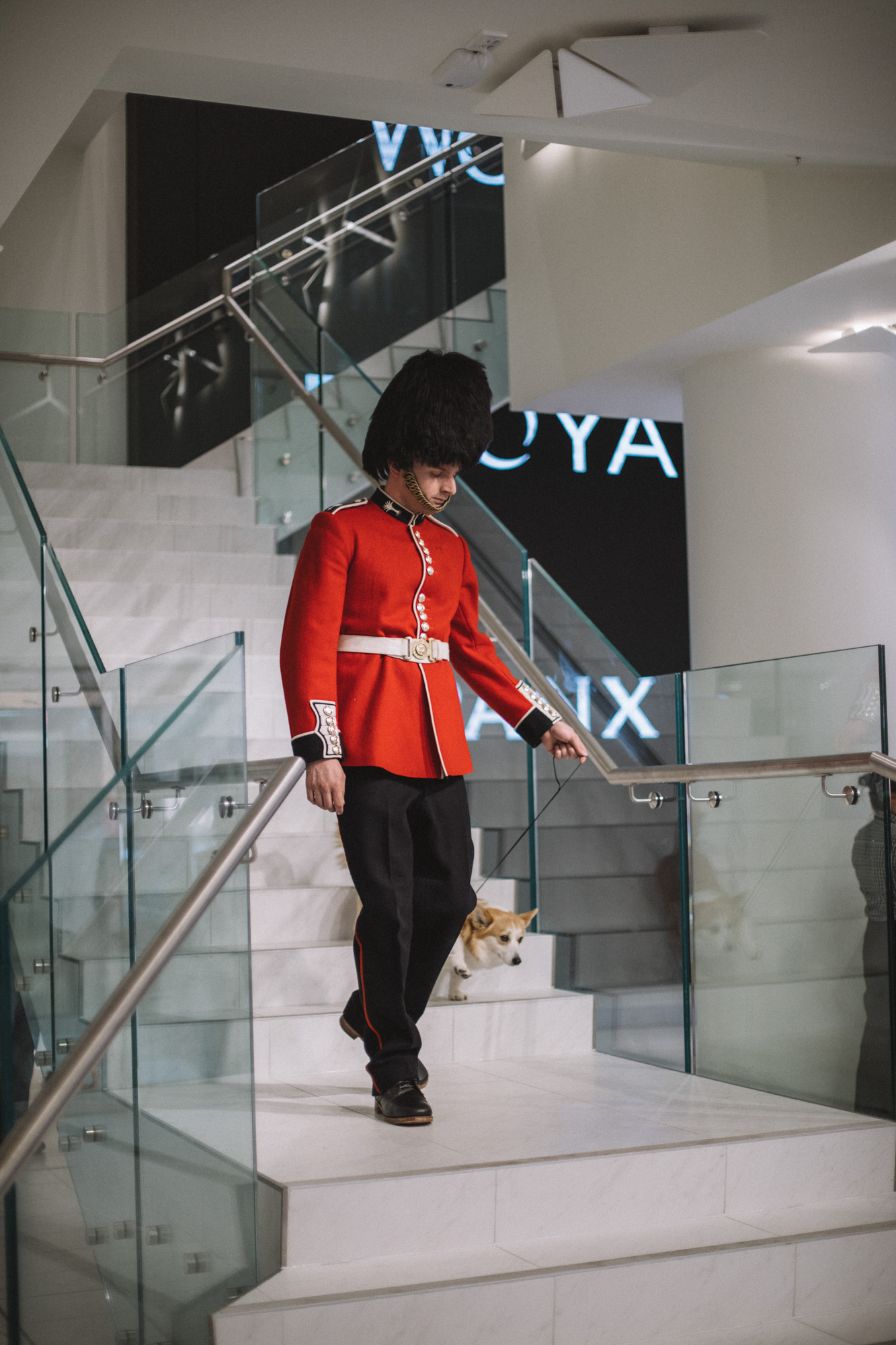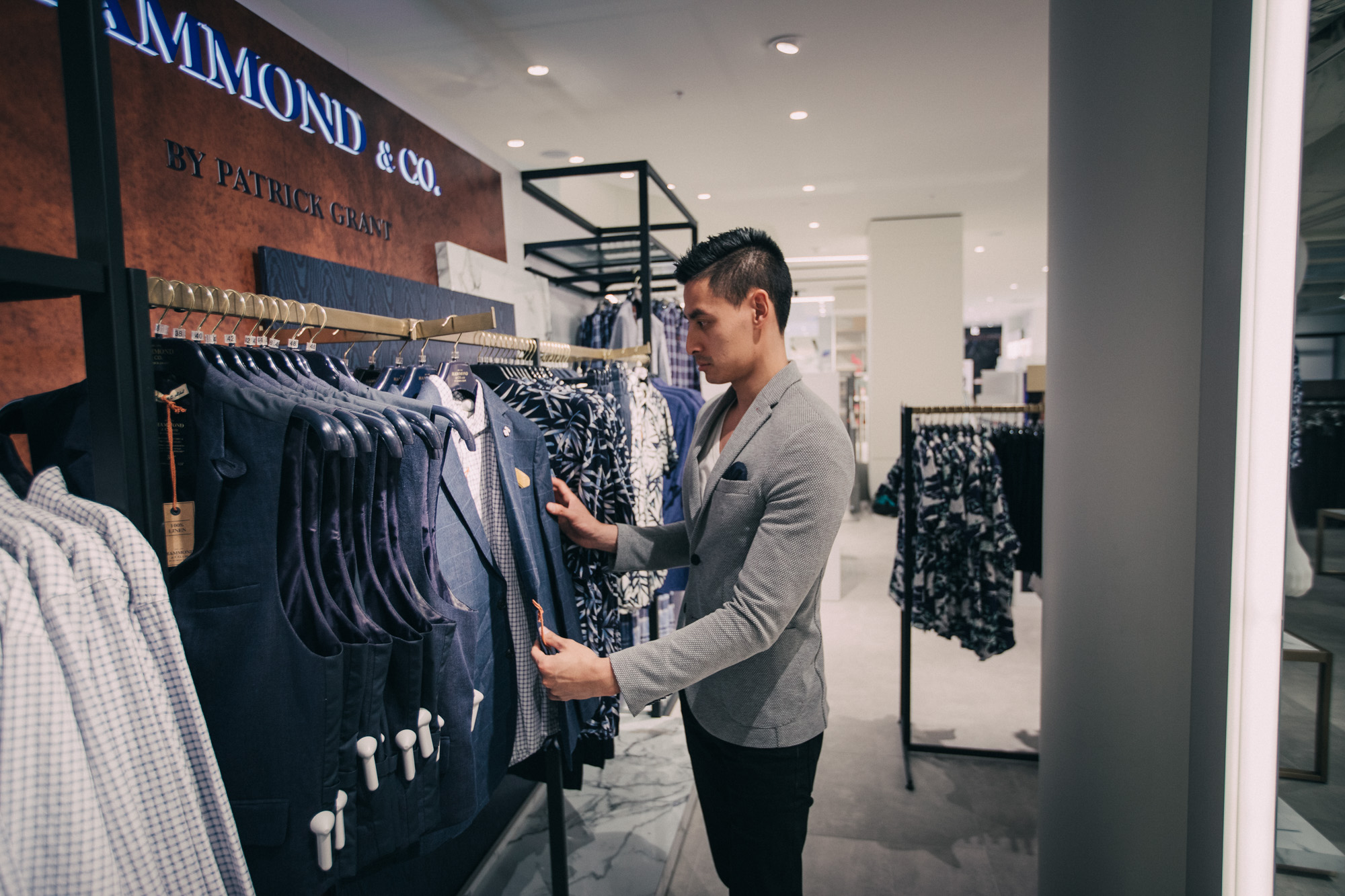 ---
Top designer labels unique to Debenham
____________________________________________________________________________
J by Jasper Conran
Jasper Conran is a well-established British designer that emcompasses a variety of different design collections. He is dedicated to curating a variety of fashionable items including fashion, furniture, fragrances and handbags. Dress to impress with Conran's stunning collections of stunning clothing across women's, men's and children's fashion. His iconic furniture includes statement prints, bursts of colour and sleek minimalist silhouettes, introduce a touch of designer style to your space with our exclusive home collection from Jasper Conran.
R.J.R by John Rocha
John Rocha is successful fashion designer from Hong Kong that is based in Ireland. He designs an array of clothing, homewares and accessories for this label R.J.R for Debenhams. For desirable every day casual wear and lovely evening and occasion wear, you can rely on RJR.John Rocha. With plenty of items for the home and furnishings too, it's easy to add a little of the RJR.John Rocha style to your home as well as your wardrobe.
Principles by Ben de Lisi
Ben de Lisi is an American born fashion designer with a specialty in womenswear, with designs also in kidswear, furniture and homewares. He redesigned the Principles range, which became the most successful launch Debenhams has ever made.
Butterfly by Matthew Williamson
Matthew Williamson is a British fashion designer renowned for his use of bold, colourful and carefully constructed designs. Williamson specialises in an array of women's and kids fashion, as well as beauty and decorative home accessories. His designs are renowned for their feminine cuts and embellished detail, and the designer is credited with re-establishing the bohemian trend.
Star by Julien Macdonald
In 2001, Julien Macdonald was named "British Fashion Designer of the Year". He now has an array of his designs for the Star by Julien Macdonald label at Debenhams, including fashion and homewares.
Floozie by Frost French
Frost French is a women's fashion label created by best friend duo Sadie Frost and Jemima French. The label originally only designed womens lingerie, but have since expanded to a wider womenswear and accessories range that are sold exclusively at Debenhams. These include handbags, eyewear, shoes, watches and more.
No. 1 by Jenny Packham
Jenny Packham is a luxury womenswear and bridal collection designer. The label now comprises of ready-wear, resort, bridal, accessories and lingerie collections which can found at Debenhams department stores across the world.
Nine by Savannah Miller
The British-American fashion designer that emcompasses the luxe bohemian look across a variety of womenswear including fashion, intimates and accessories. She also specialises in Bridalwear, showcasing her designs at Bridal Fashion Week
Hammond & Co. by Patrick Grant
Patrick Grant is an award-winning British fashion designer that specialises in men's fashion, with ranges across fashion, swimwear and accessories. The fashionable menswear includes a predominantly casual range, that still exudes luxury and class.