A gentleman should strive for prestige in all aspects of life. So when I had the opportunity to indulge in Orogold skincare, I jumped at the chance. Orogold is recognised worldwide for their luxurious skincare infused with 24K gold.
Not one to do things by half, I tried out each product from Orogold's exclusive Sir Collection. Opening the packaging was an experience in itself. Each product is beautifully presented in black and gold boxes with the 24K Sir Syringe De-Liner sitting on a bed of silk. I knew right then that these products were going to be good.
The first item I tried was the 24K Sir Volcanic Mask. Generating a nice warming sensation on my face, I felt like I was at a day spa. Very indulgent!. To amplify the effects of the mask, I applied the 24K Sir Volcanic Blaze on top and wow! These products are designed to give you a more youthful and energetic look. My face felt smooth, refreshed and hydrated after using these two products.
To finish it off, I applied the 24K Sir Eye Balm. I think this product will be everyday favourite, as I know long hours hustling can leave extra baggage under my eyes. I chose to use the 24K Sir Magma Peel and 24K Sir Syringe De-Liner on different days as I feel Orogold's products are of such high quality and potency, that you don't need to use them all at once. Plus, you only need to apply a small amount of each product, which always indicates to me that it's of a high calibre. And as these products are on the exyy side, it's good to know they'll last a while.
After a fairly busy week (with a few take-out dinners in the mix), my skin was craving a cleanse. The 24K Sir Magma Peel was an impressive exfoliator, leaving my skin feeling totally clean for the next week. The last product to try was the 24K Sir Syringe De-Liner. Luckily I don't have too many deep wrinkles yet, but even on my fine lines I noticed improvements after use.
I've only been using this line of skincare for a short time, but already I'm feeling the effects of what high quality products can achieve. I look forward to my moments of indulgence every morning when I apply my skincare; it's those little touches of luxe in your day that make all the difference. The packaging is elegant and sleek as you can see from the images, with high attention to detail. Overall if you are after luxury and have the money to invest in good skin care, Orogold is definitely a skincare brand for you.
Reach ultimate skincare status with Orogold Sir Collection.
The 24K Sir Magma Peel
24K Sir Eye Balm
24K Sir Volcanic Mask
24K Sir Syringe De-Liner

Website: www.orogoldcosmetics.com
Instagram: @orogoldcosmetics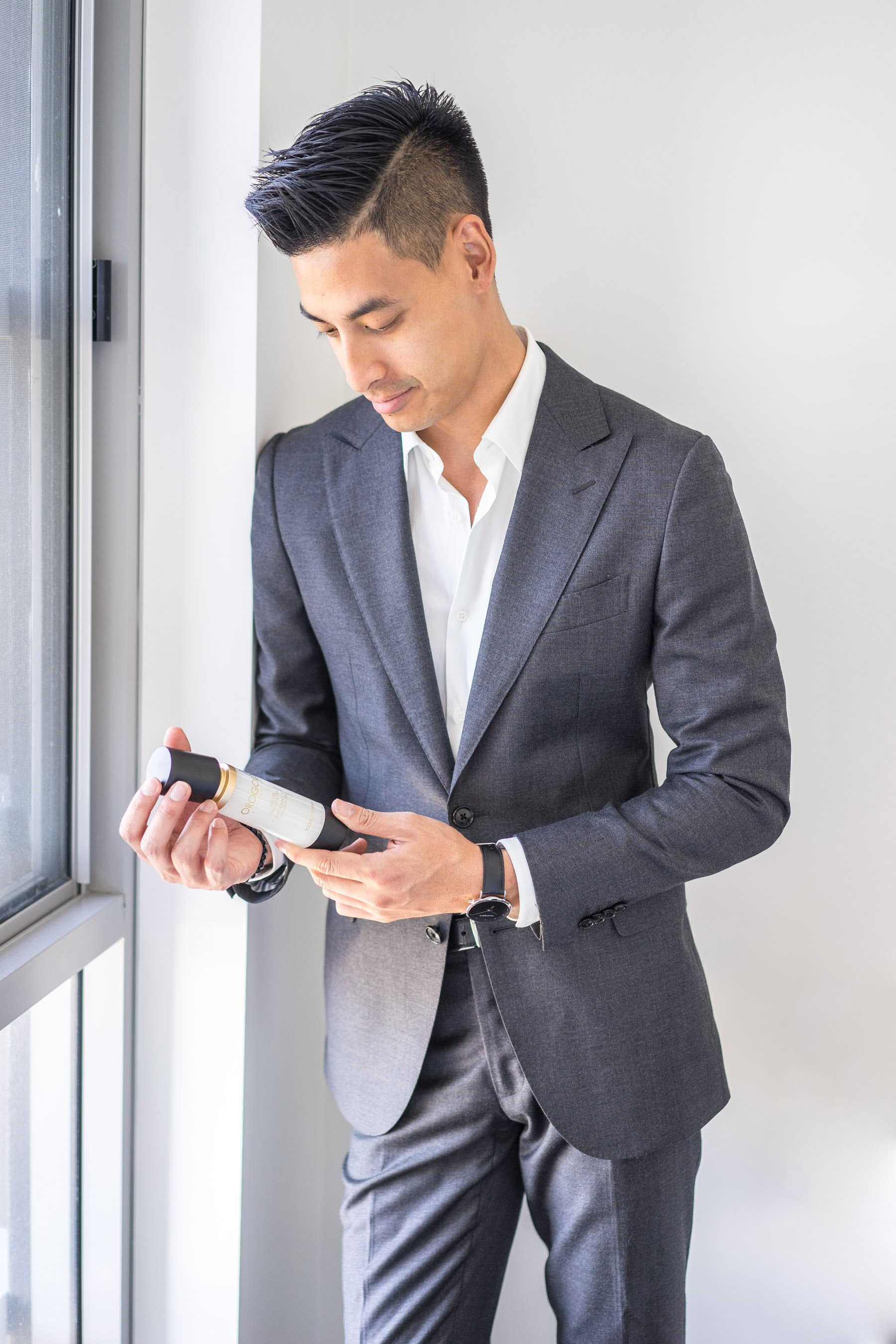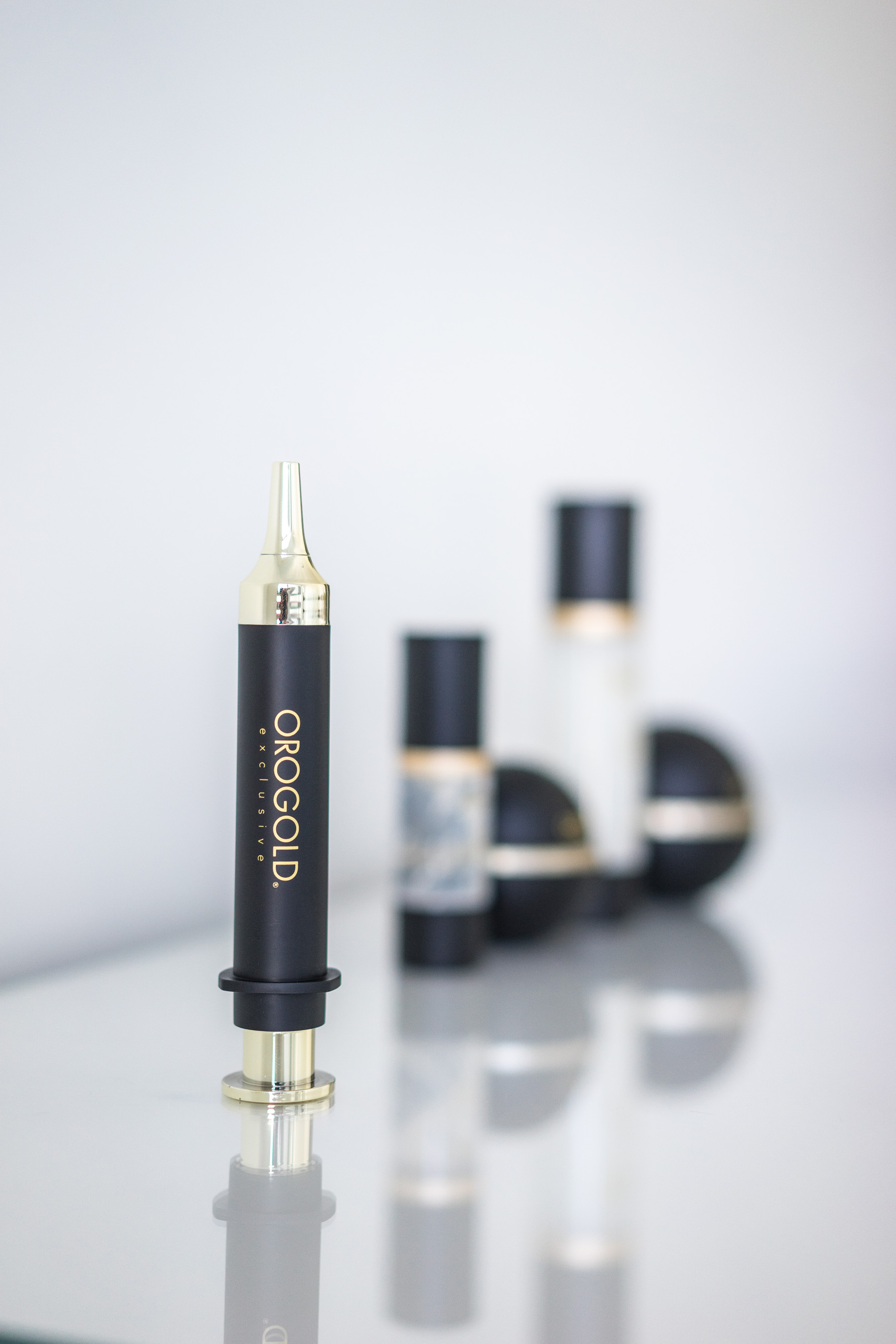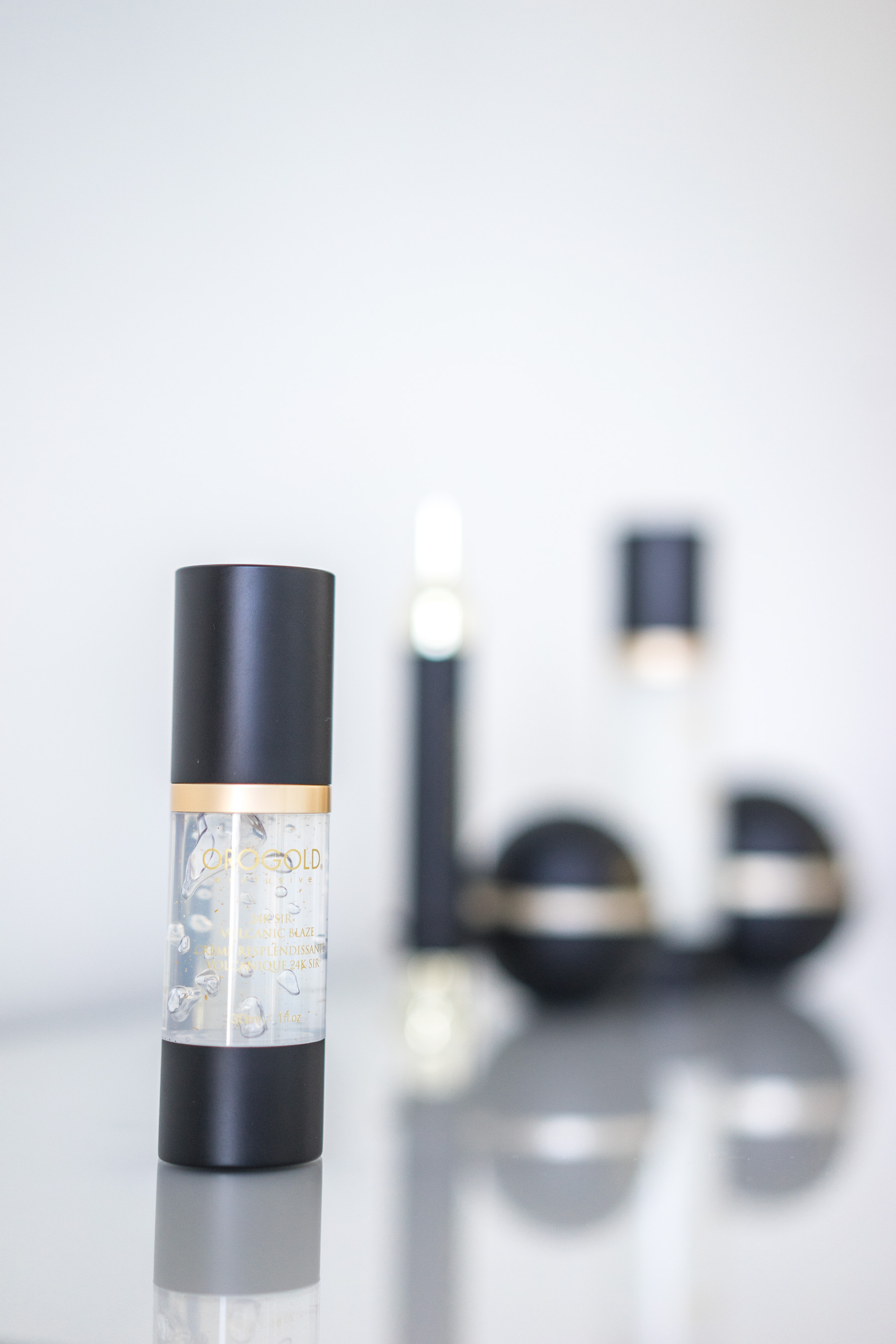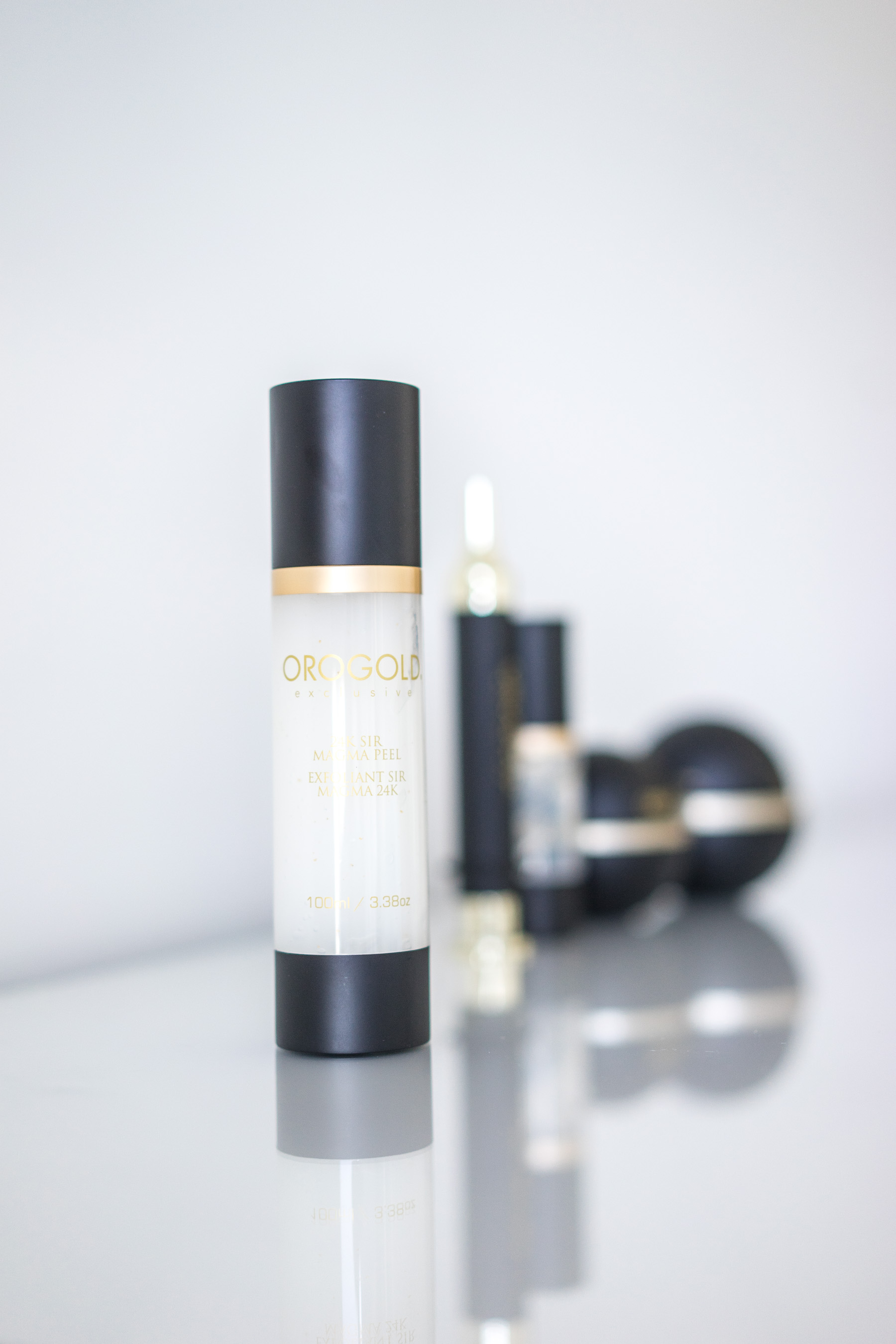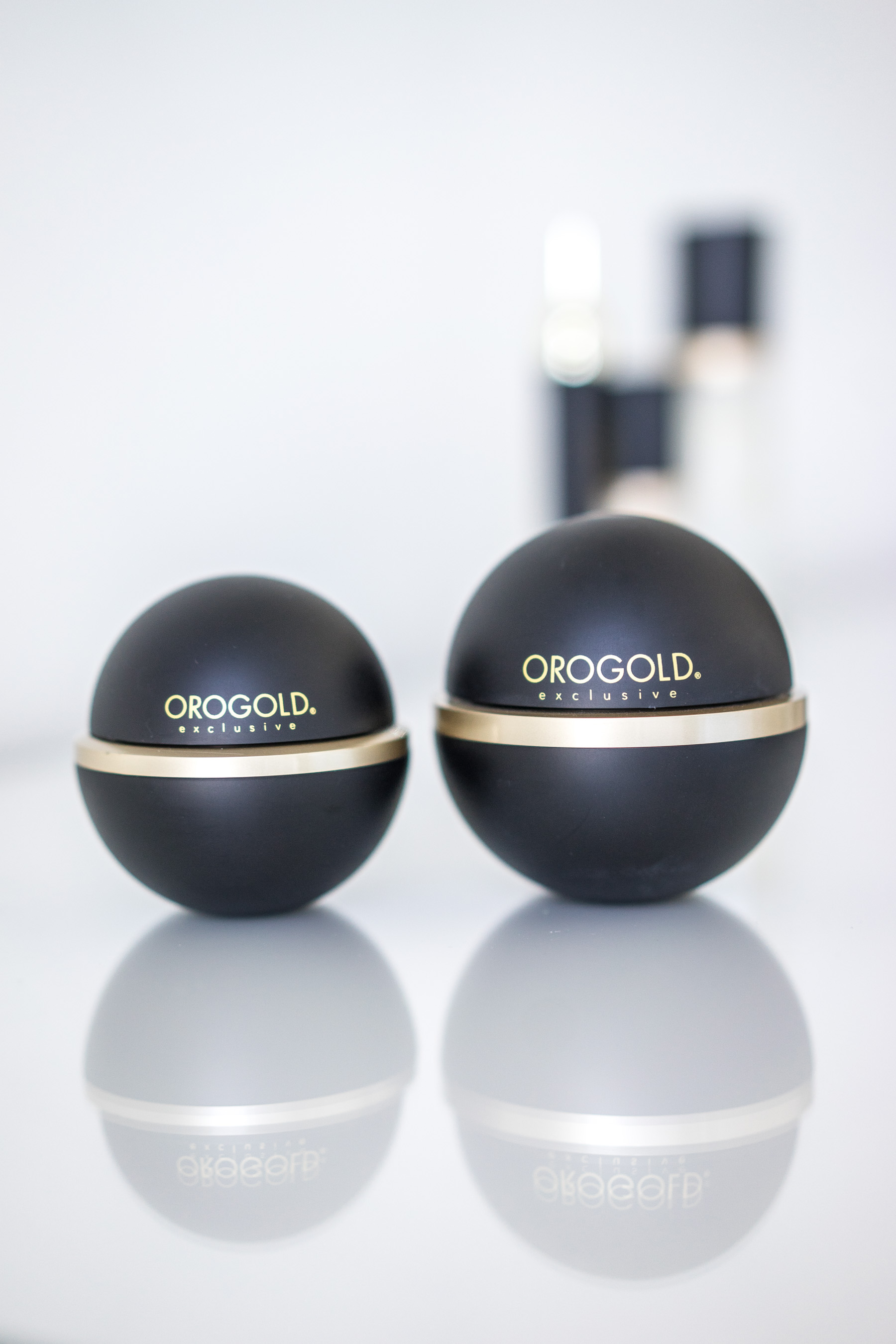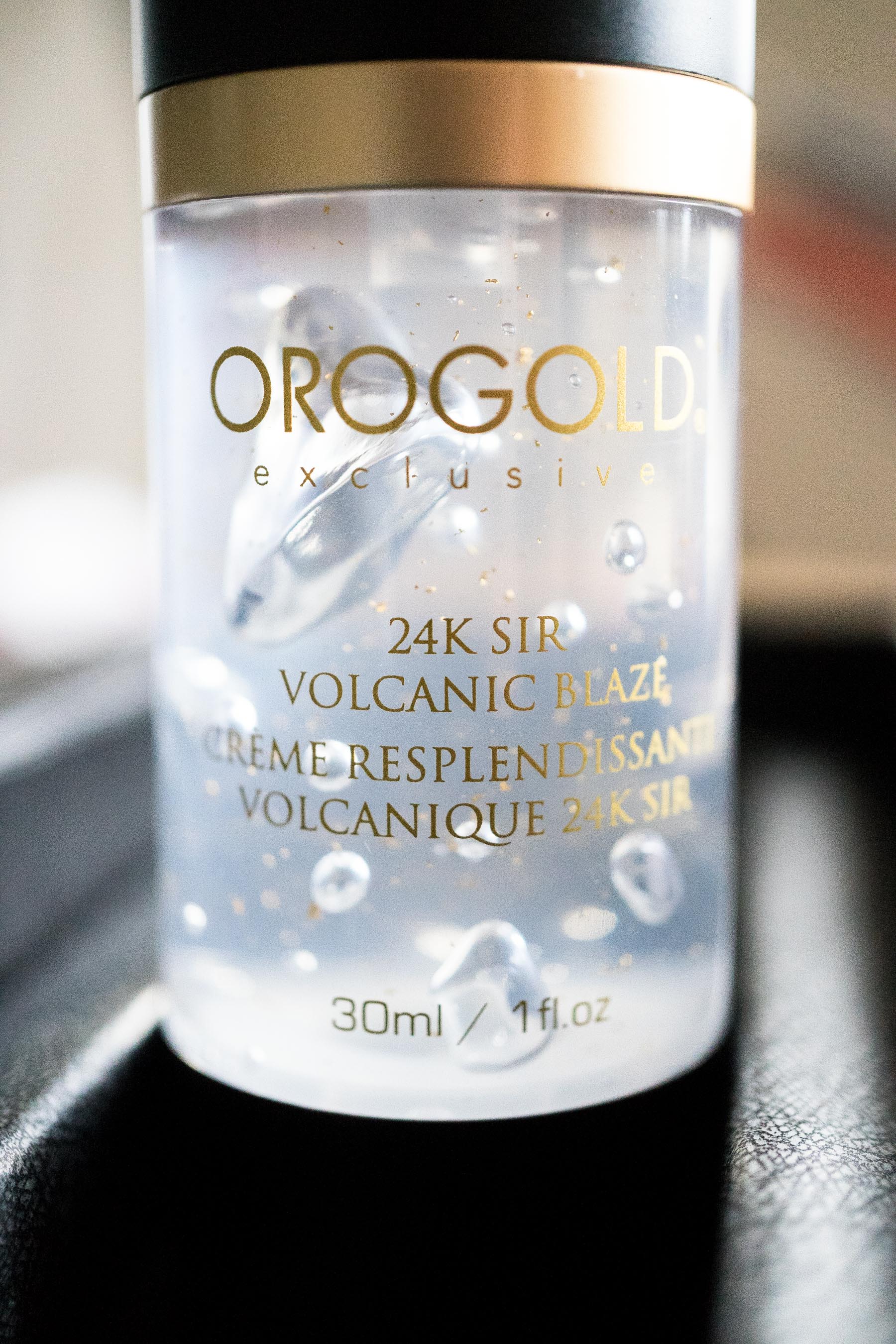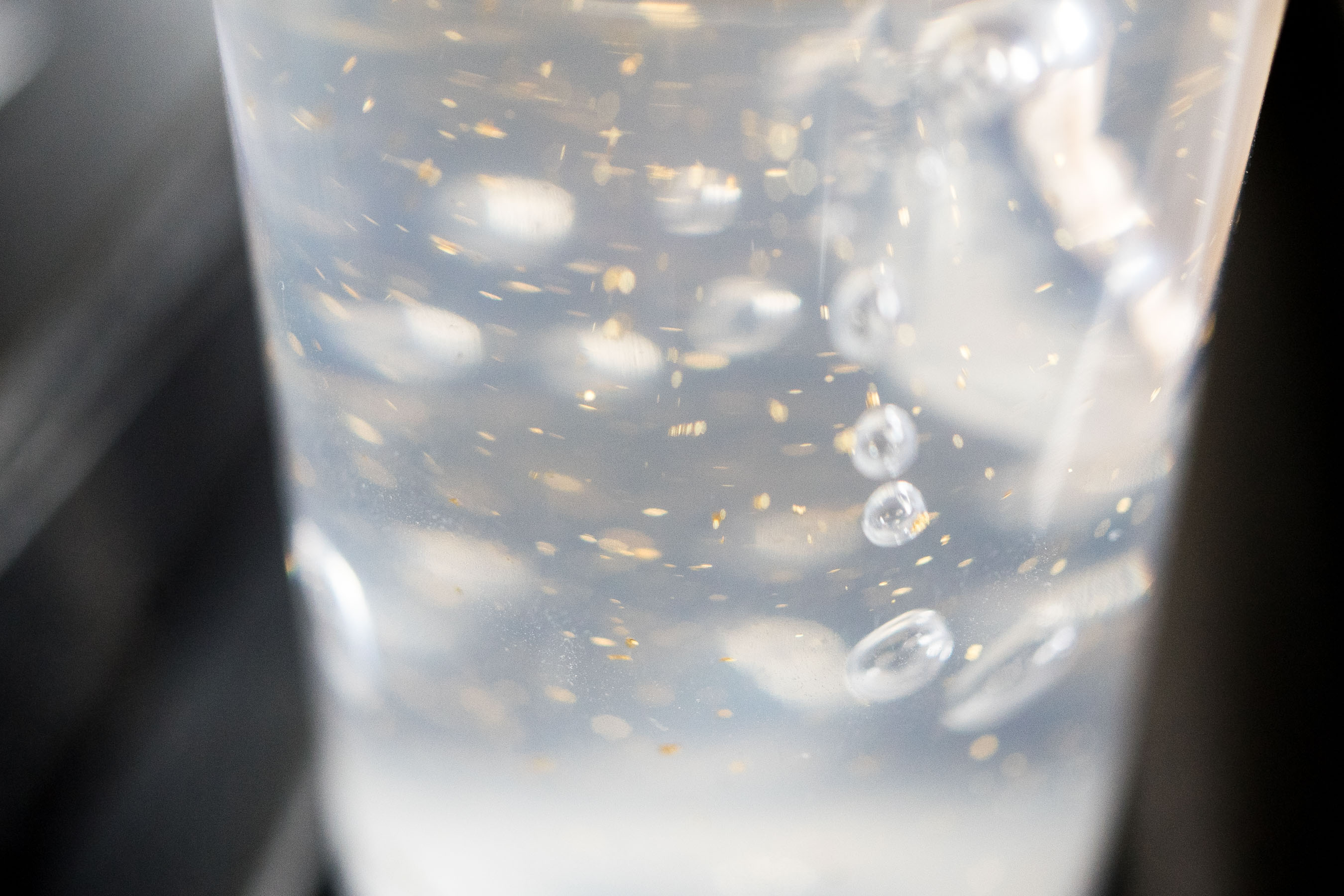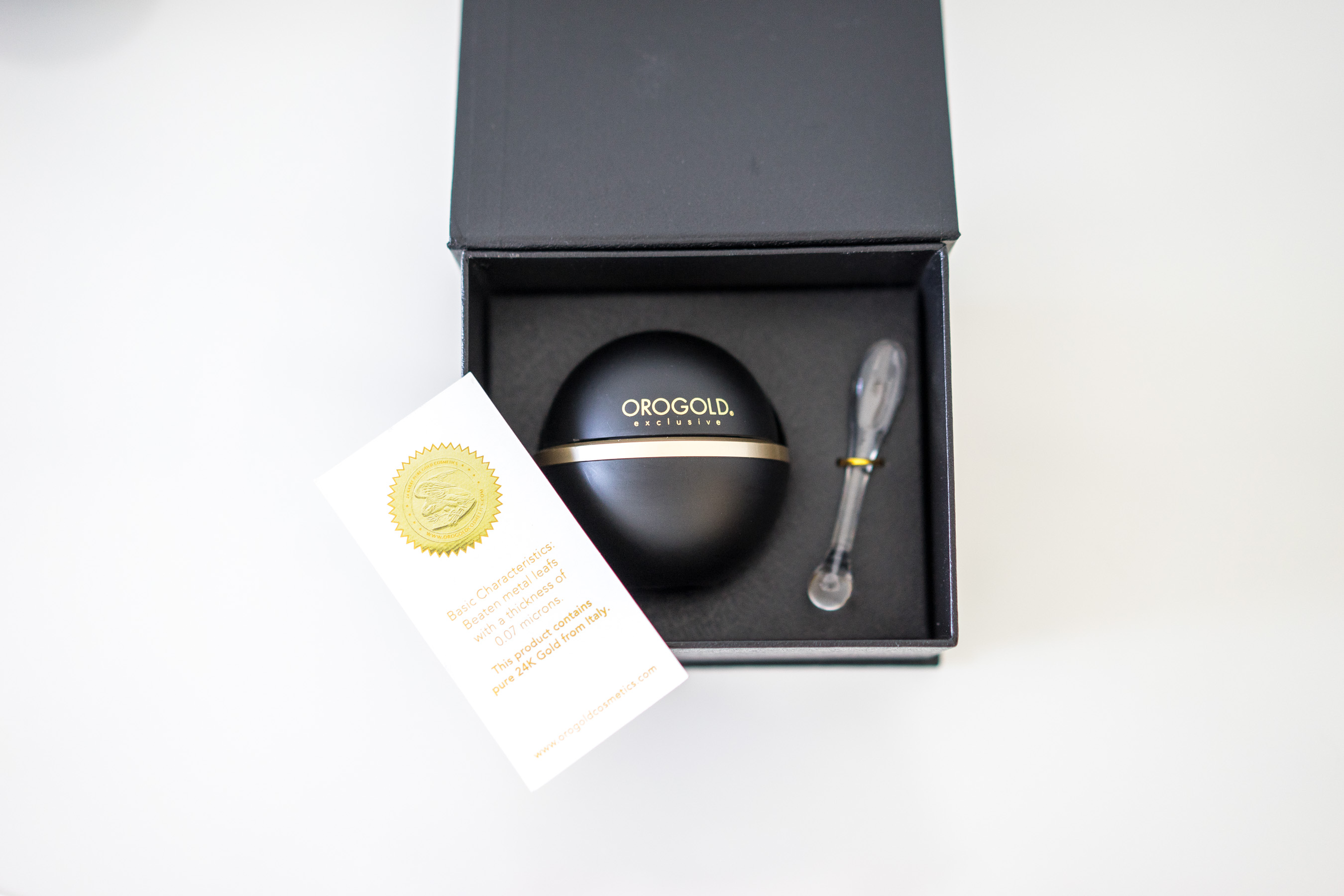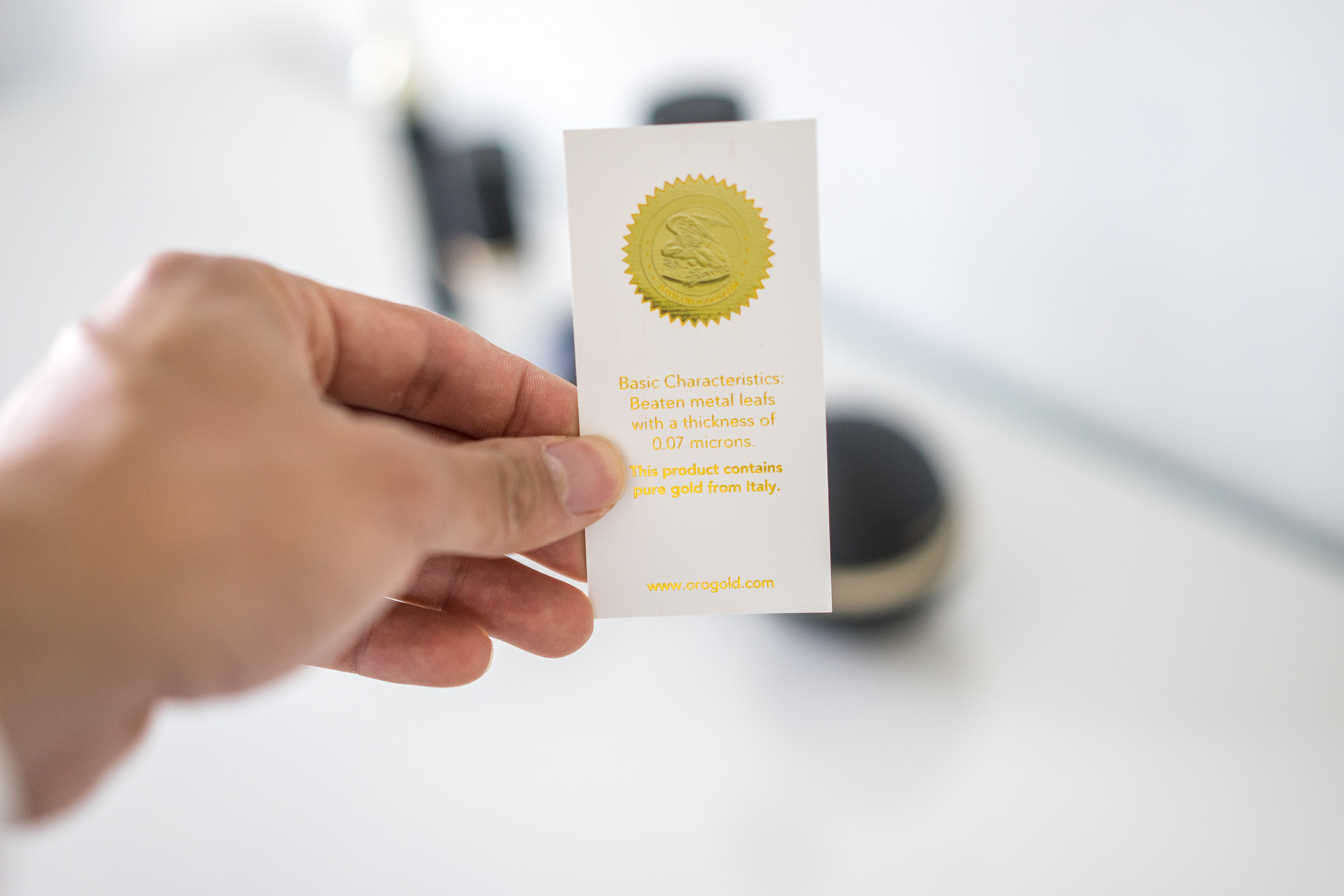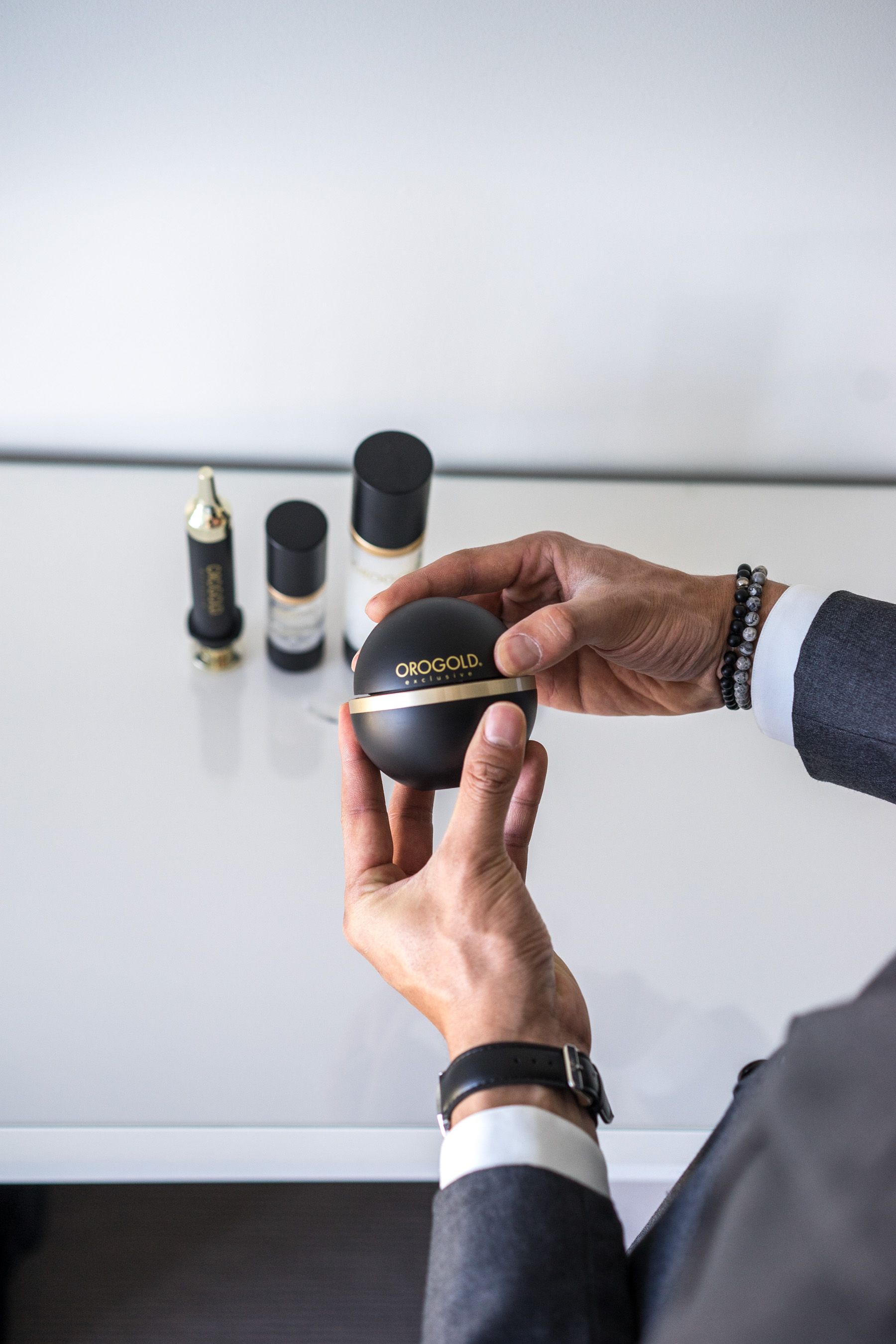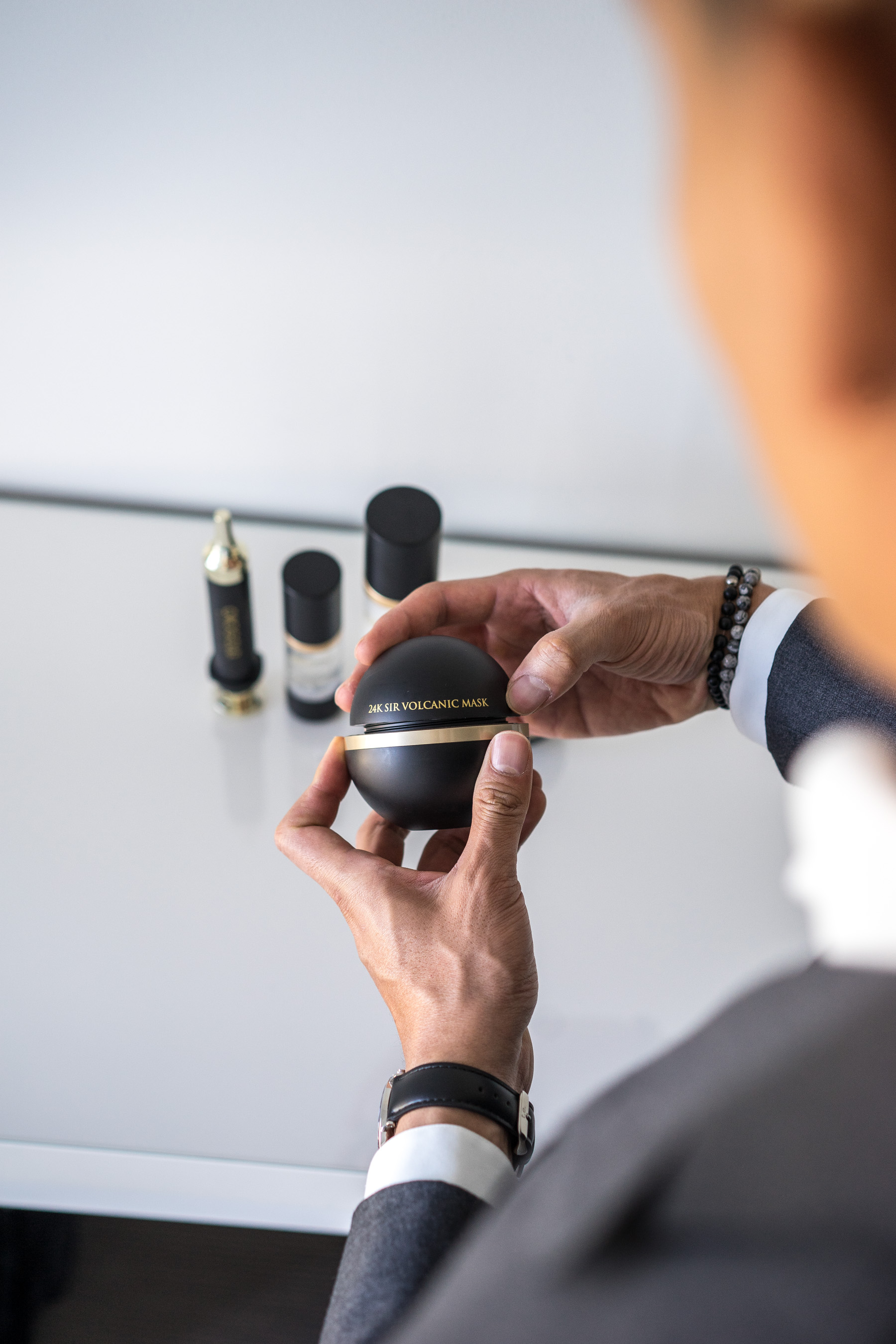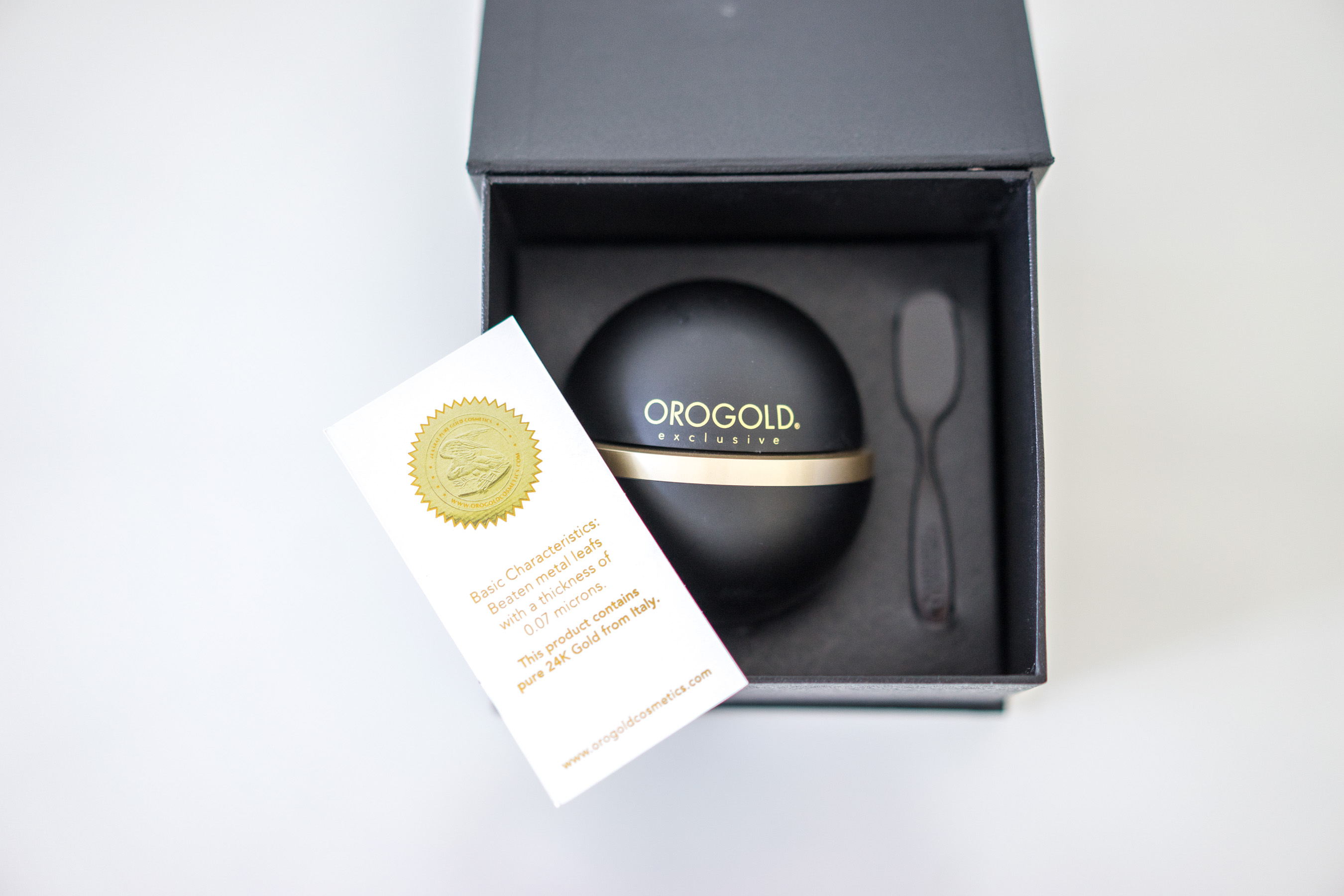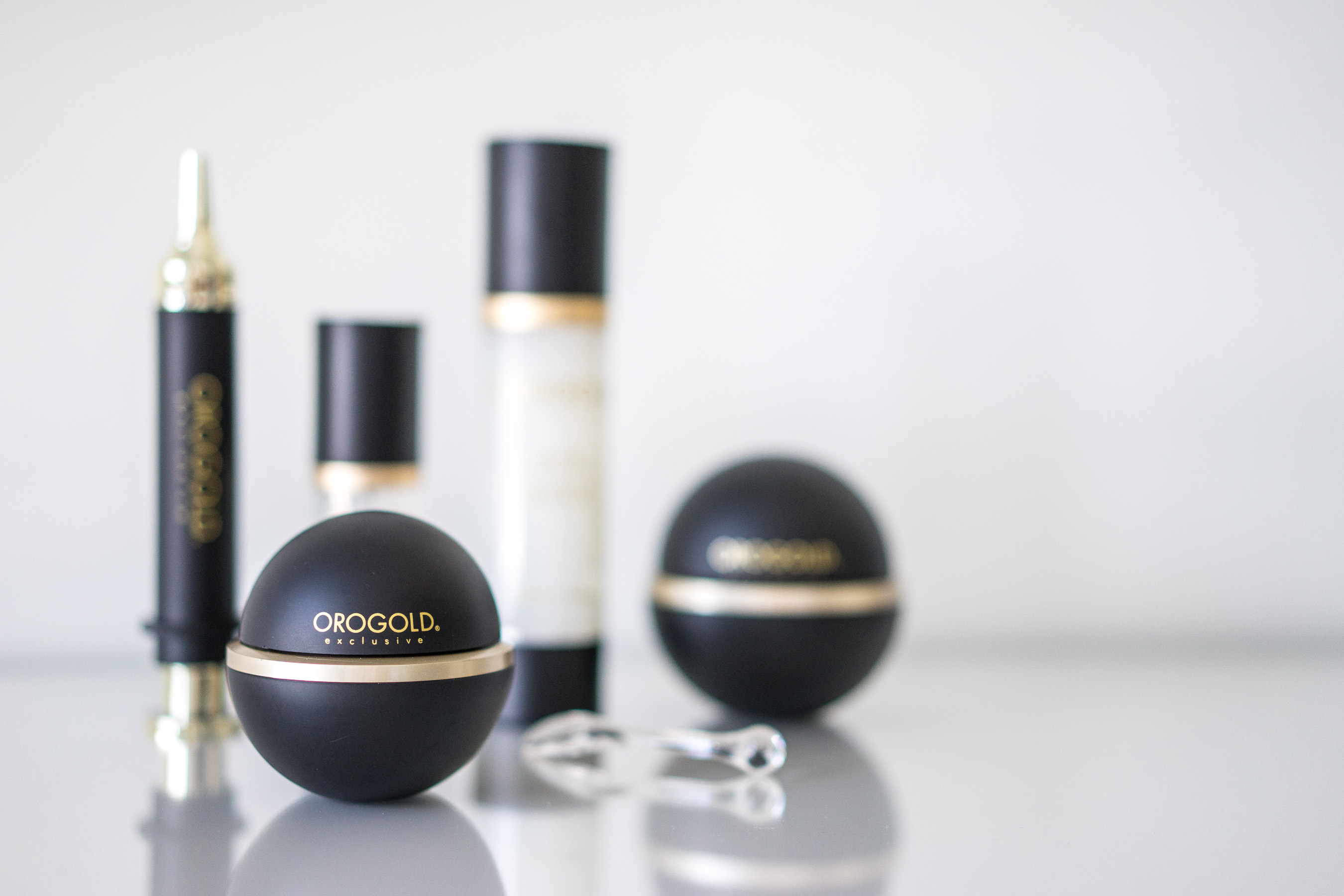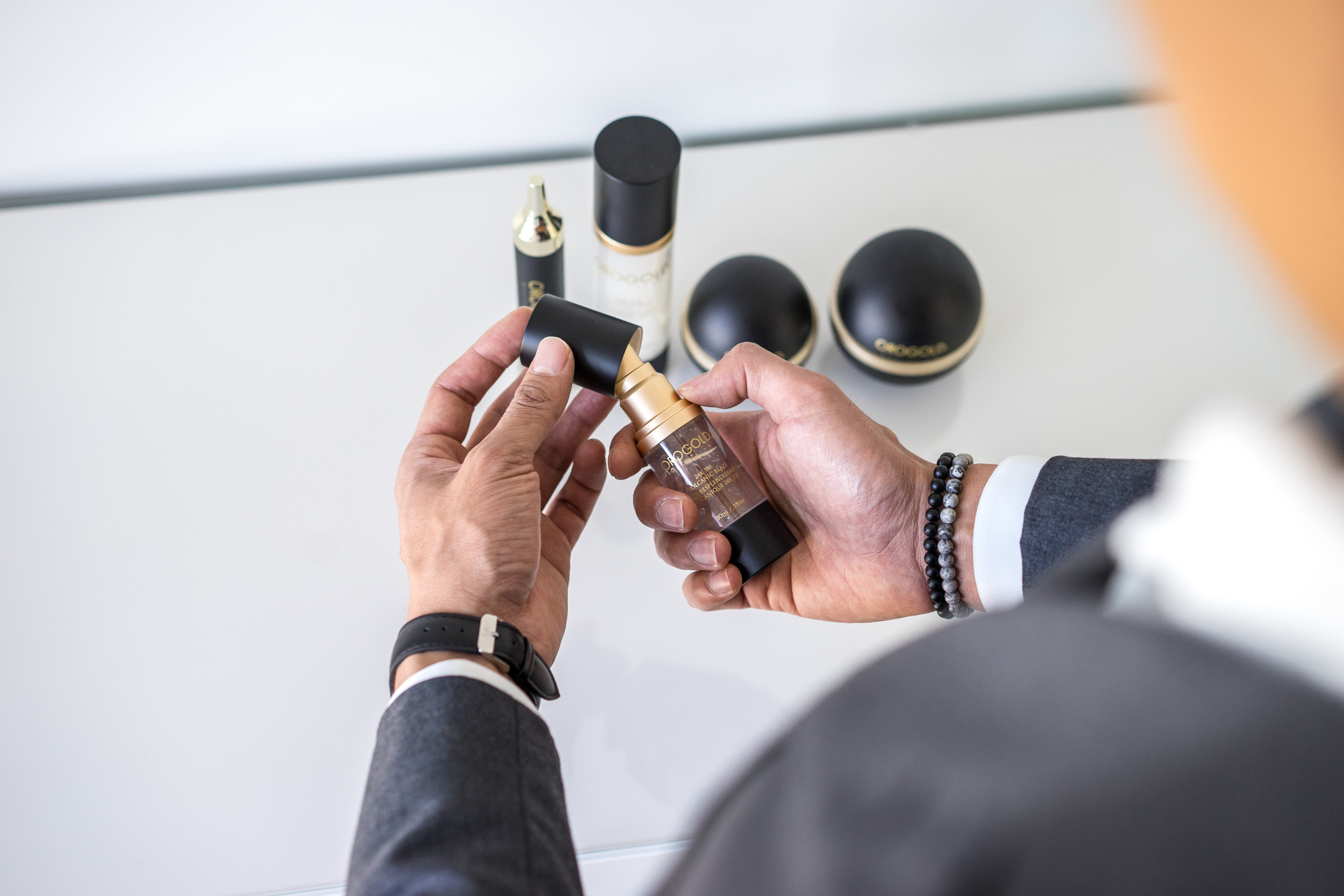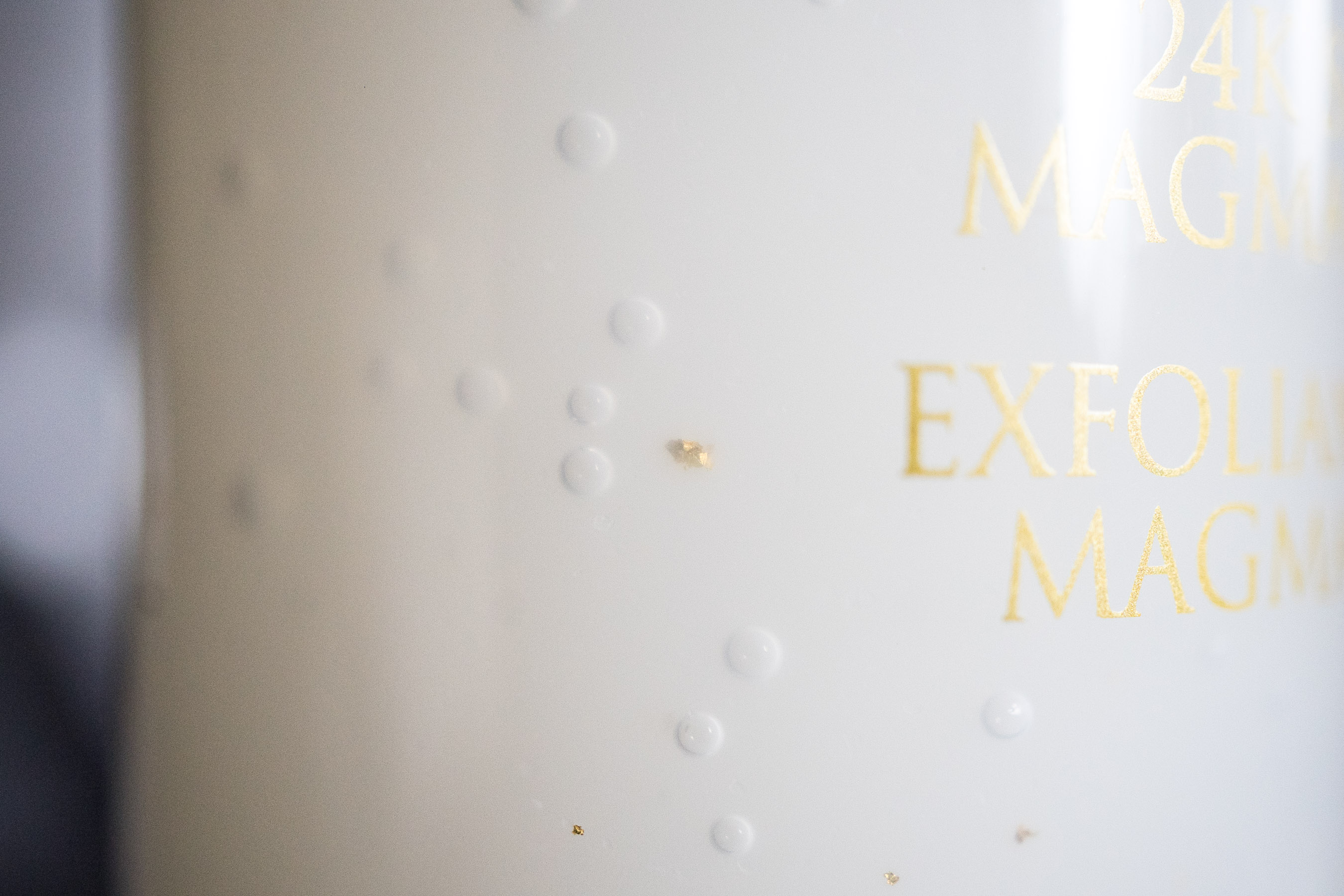 Collaboration sourced via Shopping Links www.shoppinglinks.com