Bold, rich and stealthy with a touch of class. Watch out Air Jordan 4 fans the new Nike 'Royalty' is launching just around the corner. The new Royalty pays homage to the success of the AJ4's must have sneakers for three decades, so what are we waiting for let's get into it.
All of us wear footwear to protect our feet and also have problem-free movement. There are different types of footwear available in the market and boots are also one among these. In fact, leather boots is the first choice of millions of users worldwide.
Summer is here and it's time to make the most of those longer days and balmy nights in style. We know you've already got your beach kit sorted, but we've gathered the gentleman's essentials for keeping it classy this season. Here's our list of 5 things you need to make the best of summer in style with Marks & Spencer.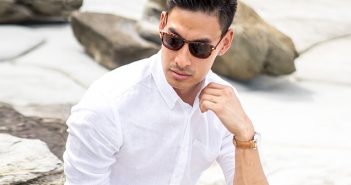 Autumn is here, but we're still hanging on to summer! Bring on blue water, warm sand and feeling the hot sun…
---