Get excited gentlemen, Marks & Spencer have recently launched their Australian online site!
For those new to the brand, here's what you need to know. Established in 1884, Marks & Spencer (M&S) have grown from a single market stall in Leeds, England, to an international multi-channel retailer. M&S is famous for its market leading quality and commitment to driving innovation. In the fashion world, M&S is renowned for its ability to deliver relevant, trend aware styles in all clothing areas.
At the start of this year M&S launched their new Australian website and as always, the first thing I wanted to see were the suits ;). With the launch of their new AU site comes a vast selection of suits from the simple slim navy work suit to the brown woolen double breasted tailored suit. The site is easy to navigate with three main categories for men's suits: work suits, occasion suits, evening suits. So as most of you are thinking, how expensive are these suits? M&S has literally tailored for everyone; suits range from as low as $200 up to $1000 depending on the type and fabrics you choose.
The suit I chose was the Limited Edition Notch Lapel Super Slim Fit 1 Button Twill Jacket (try saying that three times). I only have one word for this suit, slick. The colour palette I've chosen is the classic blue, white and brown, with a pin striped shirt matching my new favourite tan leather brogues chukka boots. I kept the accessories to a minimum to showcase the suit as the point of focus.
From ordering online, to receiving the package a couple days later and wearing the suit; the whole process was a breeze and the final look speaks for itself.
Visit the new Marks & Spencer website at www.marksandspencerlondon.com/au and guess what, shipping is free for orders over $50!
Shop this look below:
Blue Suit Blazer Jacket
Blue Suit Pants
Stripe Blue & Brown Shirt
Brogues Tan Chukka Boots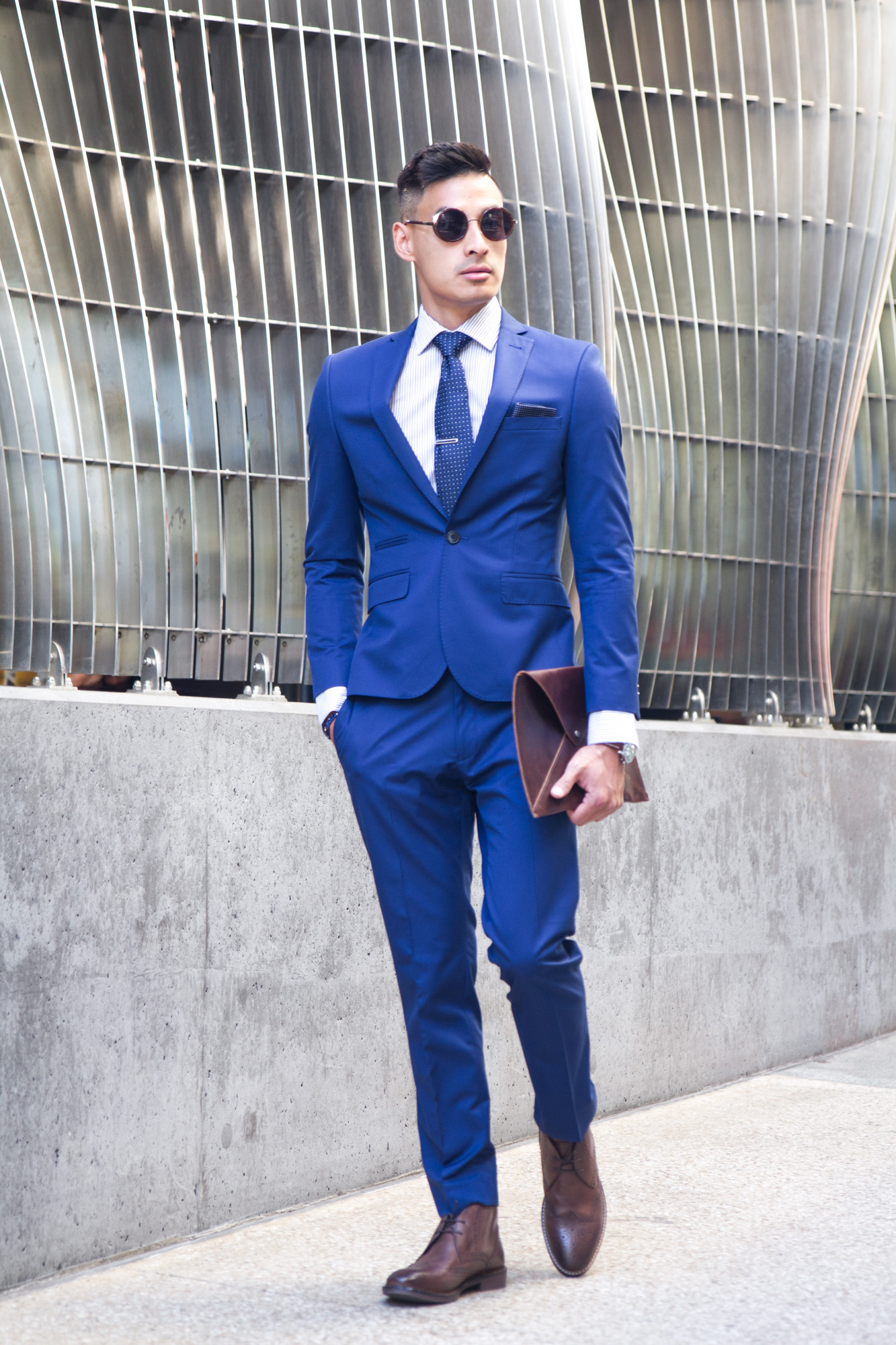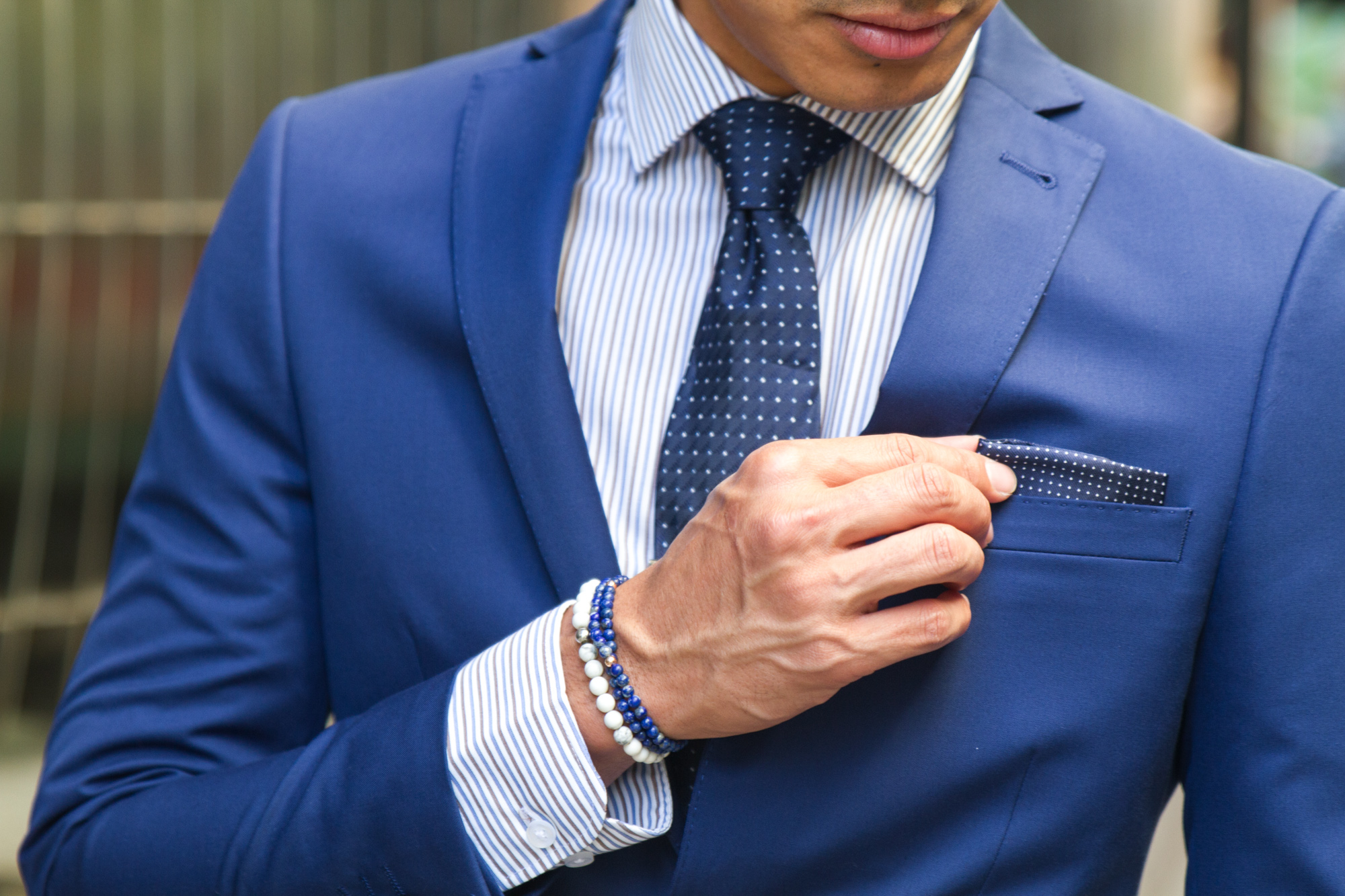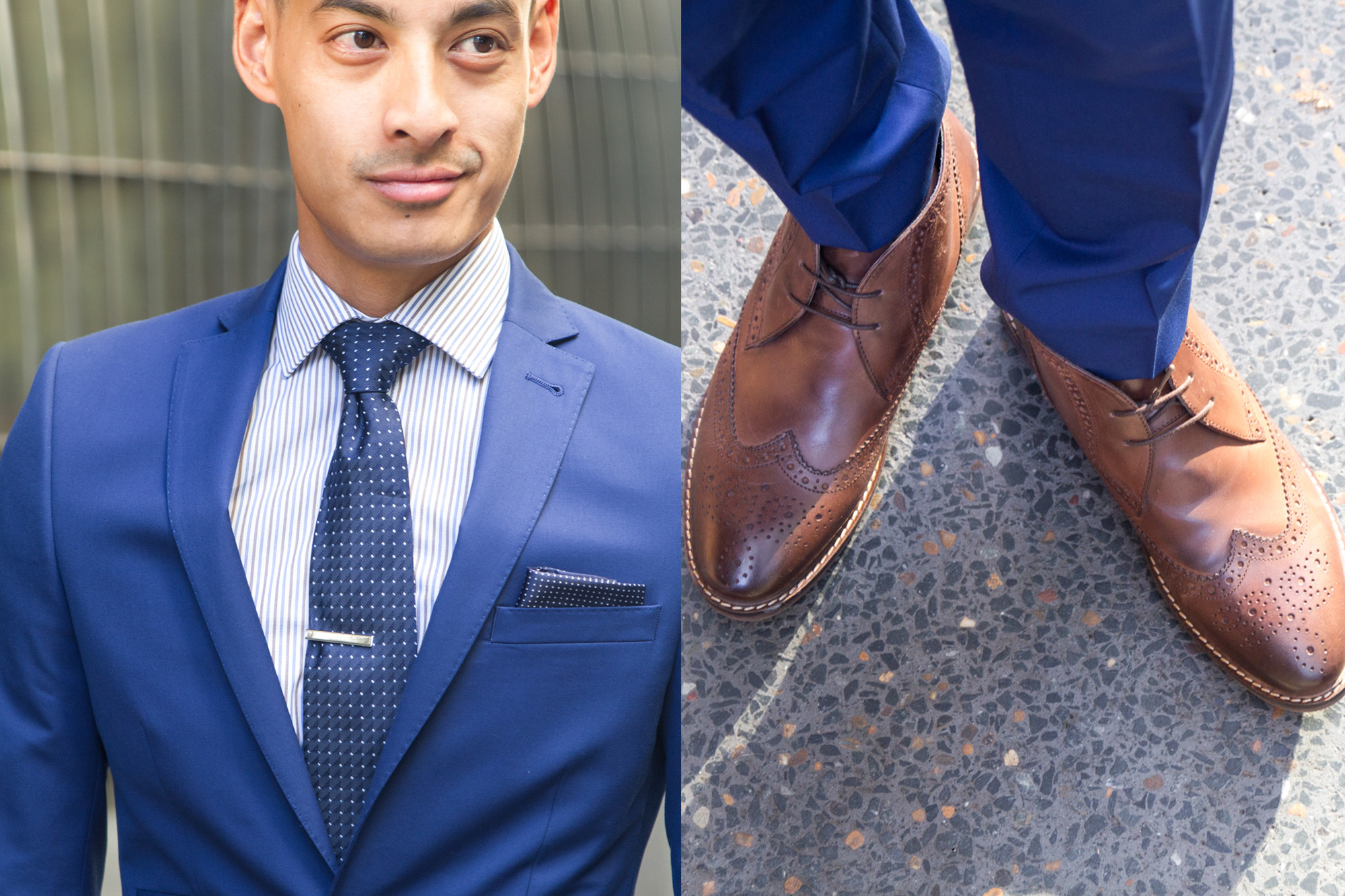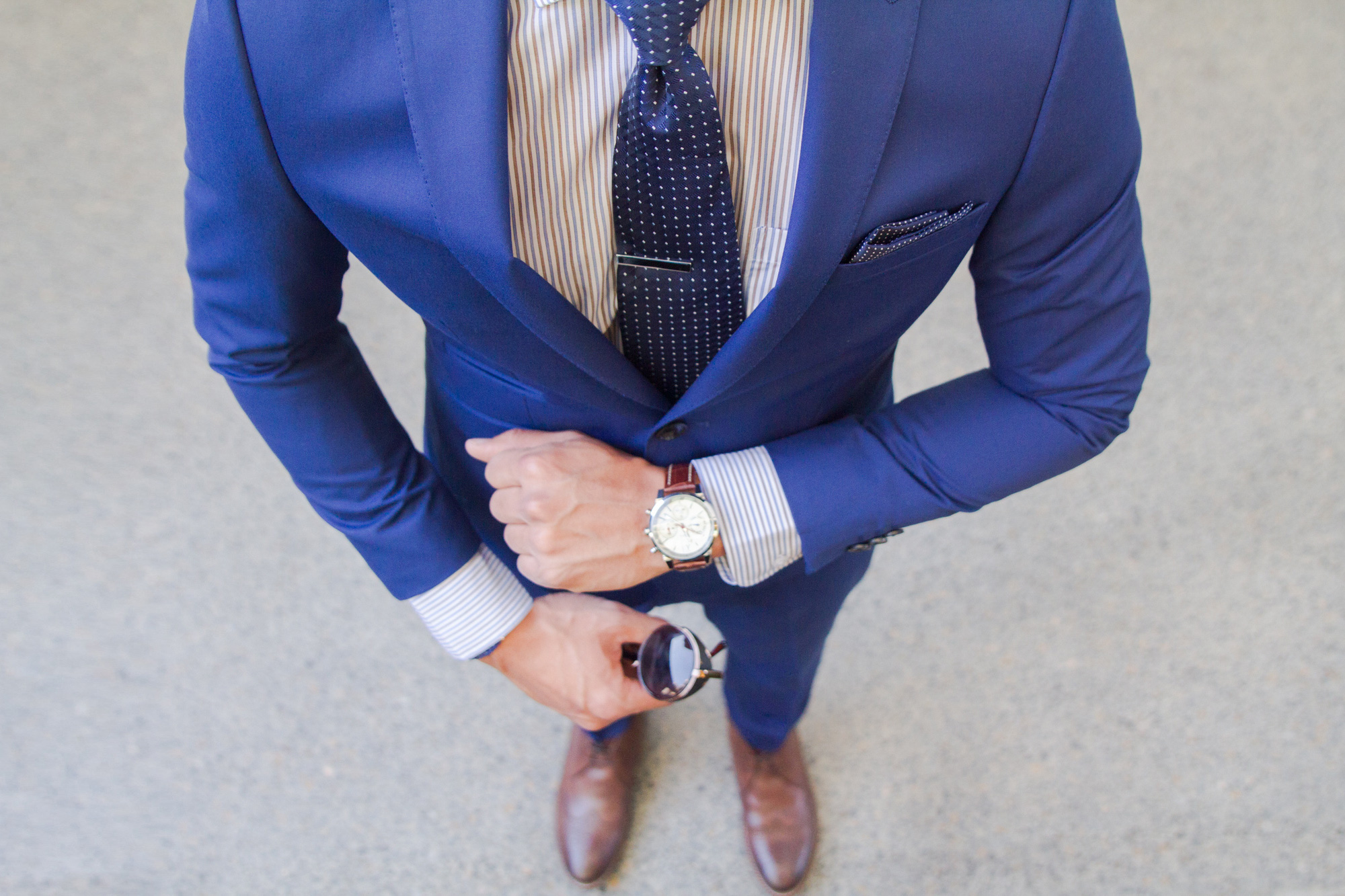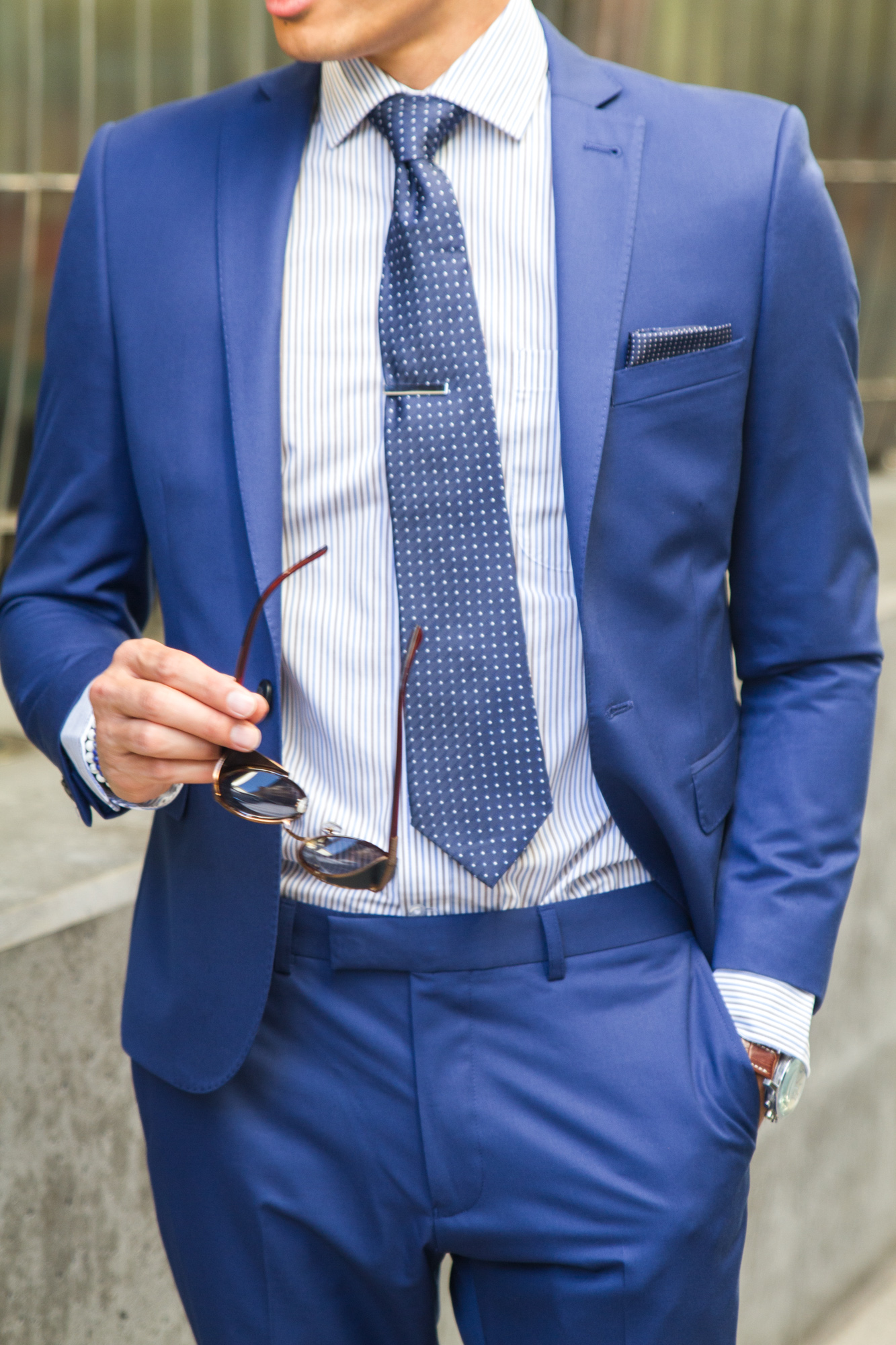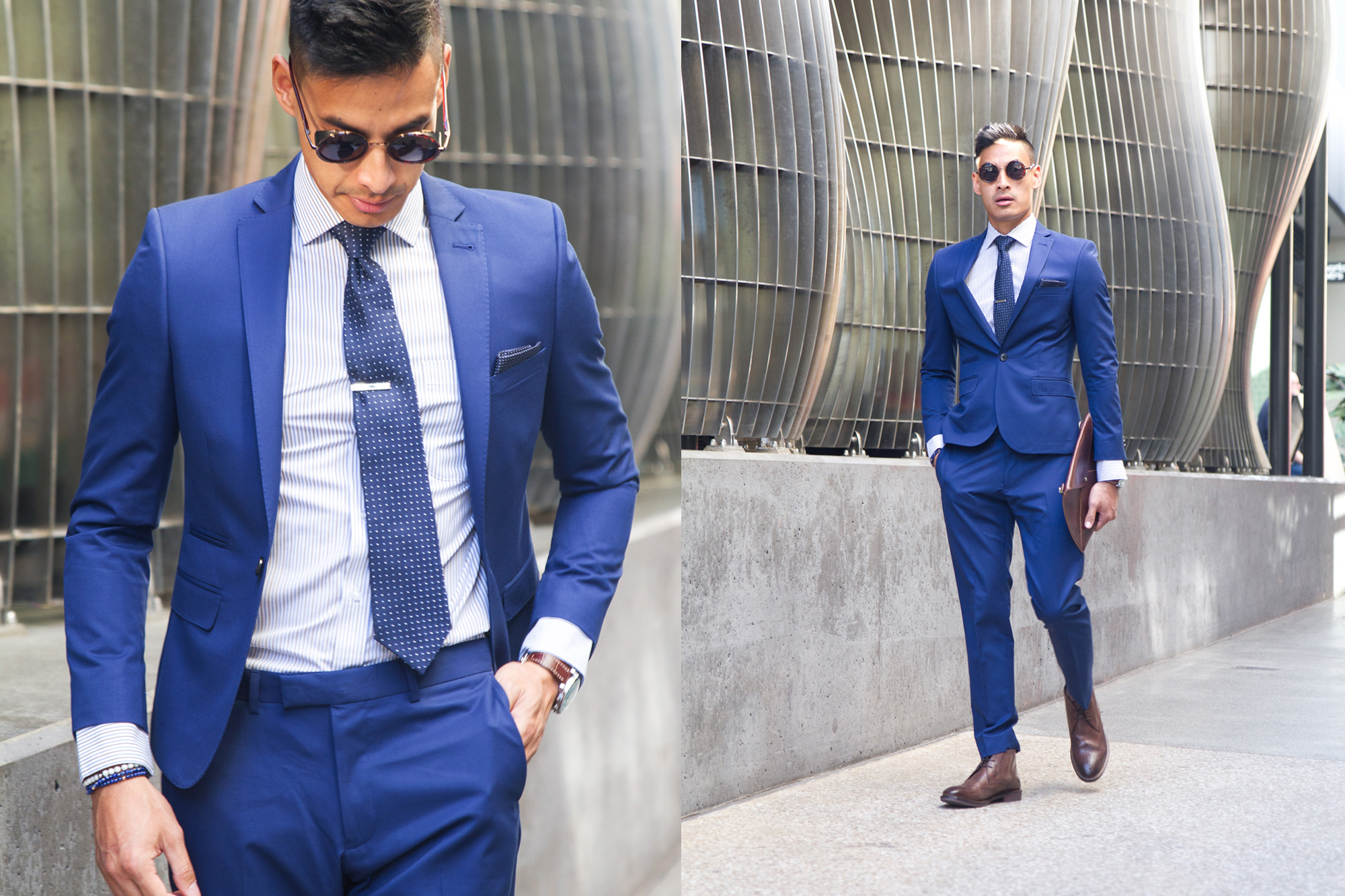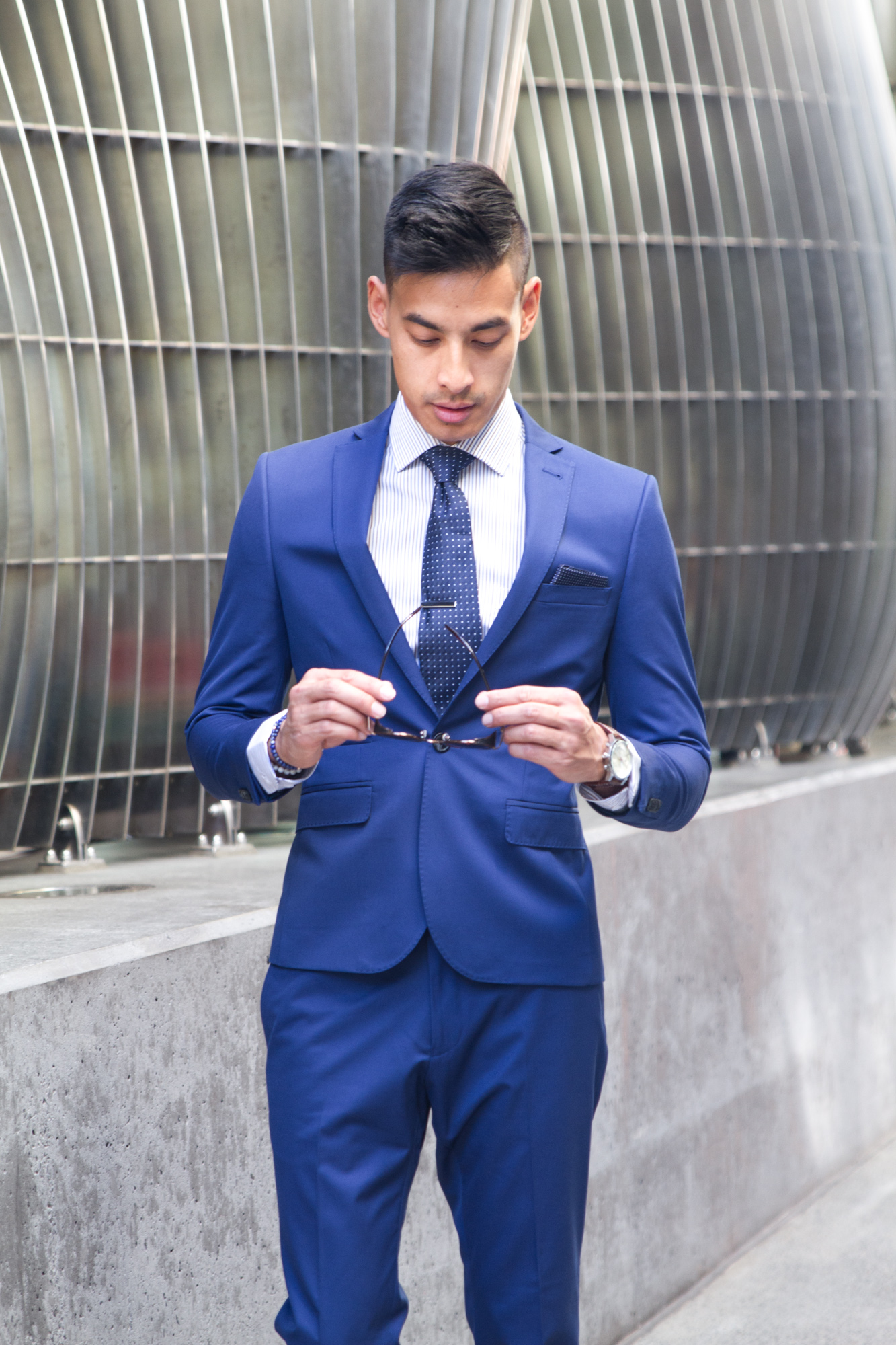 Post Supported by Marks and Spencer & Shopping Links