As they say, all good things start with coffee. We visited one of our favourite cafes in Brisbane, Morning After for some tasty coffees and what better place to showcase the latest SprezzaBox (March).
In this months box we had a great selection of accessories: tie, socks, sunnies, tie clip and mens skincare products. My thought was to keep this look super simple, elegant and light to complement the pastel SprezzaNYC tie and accessories. After I paired the suit, tie and pants, I looked at the secondary elements (shoes, watch and belt) to see what fits the theme. Keep in mind the shoes, watch and belt should be the same colours (but not always). With this look the secondary accessories are brown to match the nectar sunglasses which doesn't overpower the look. There's always a theme with every look and the small details do matter.
As you can see from the photoshoot it started to rain and luckily we got the hero shot before it started to pour! Hope you like this look and let me know in the comments below what you think!
This look is perfect for a summer wedding out on a beautiful resort overlooking the ocean or hopping into your mini cooper driving on a scenic route to a prestige winery.
Click this link to receive 10% off your purchase with the code 'THESPLGENTLEMAN'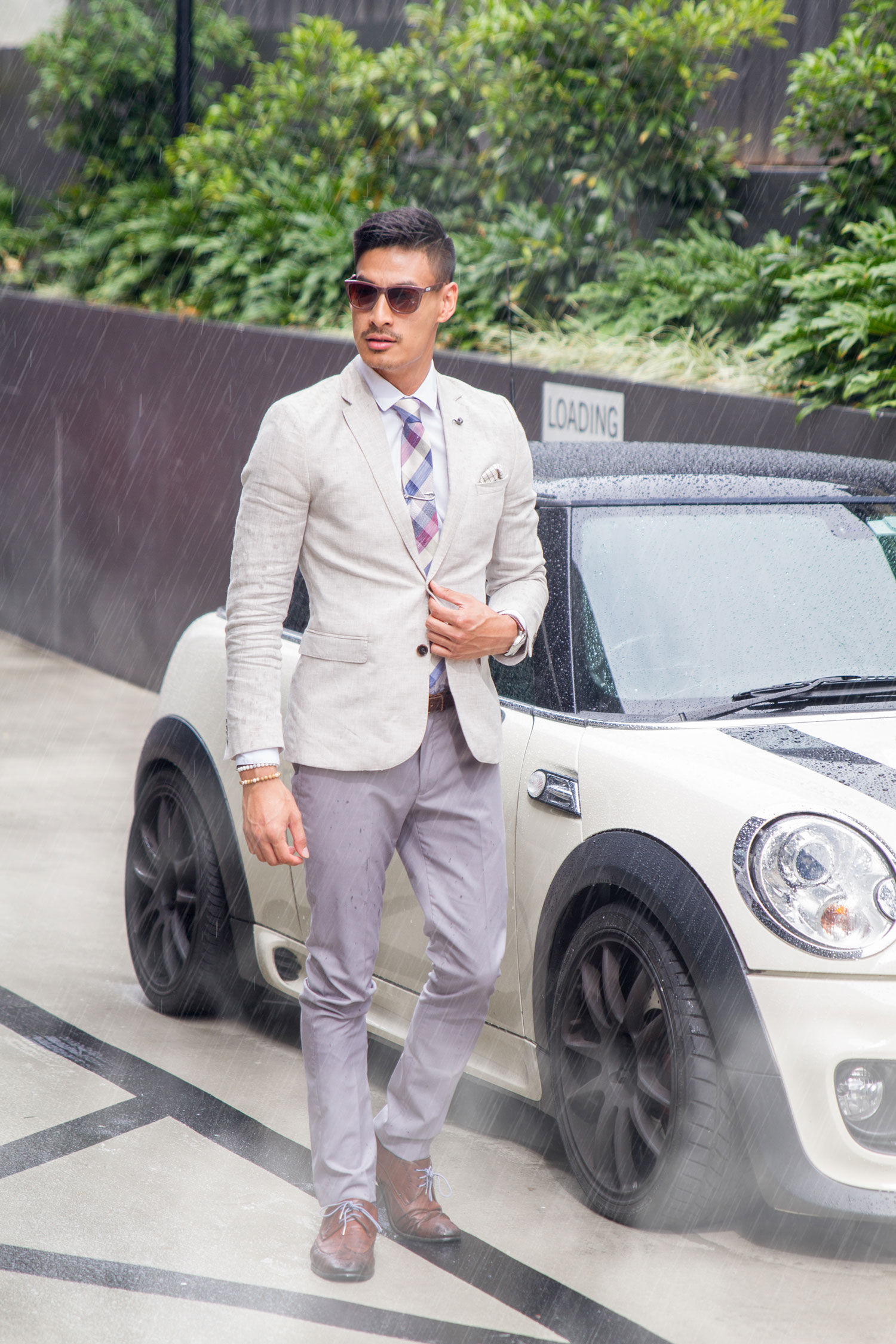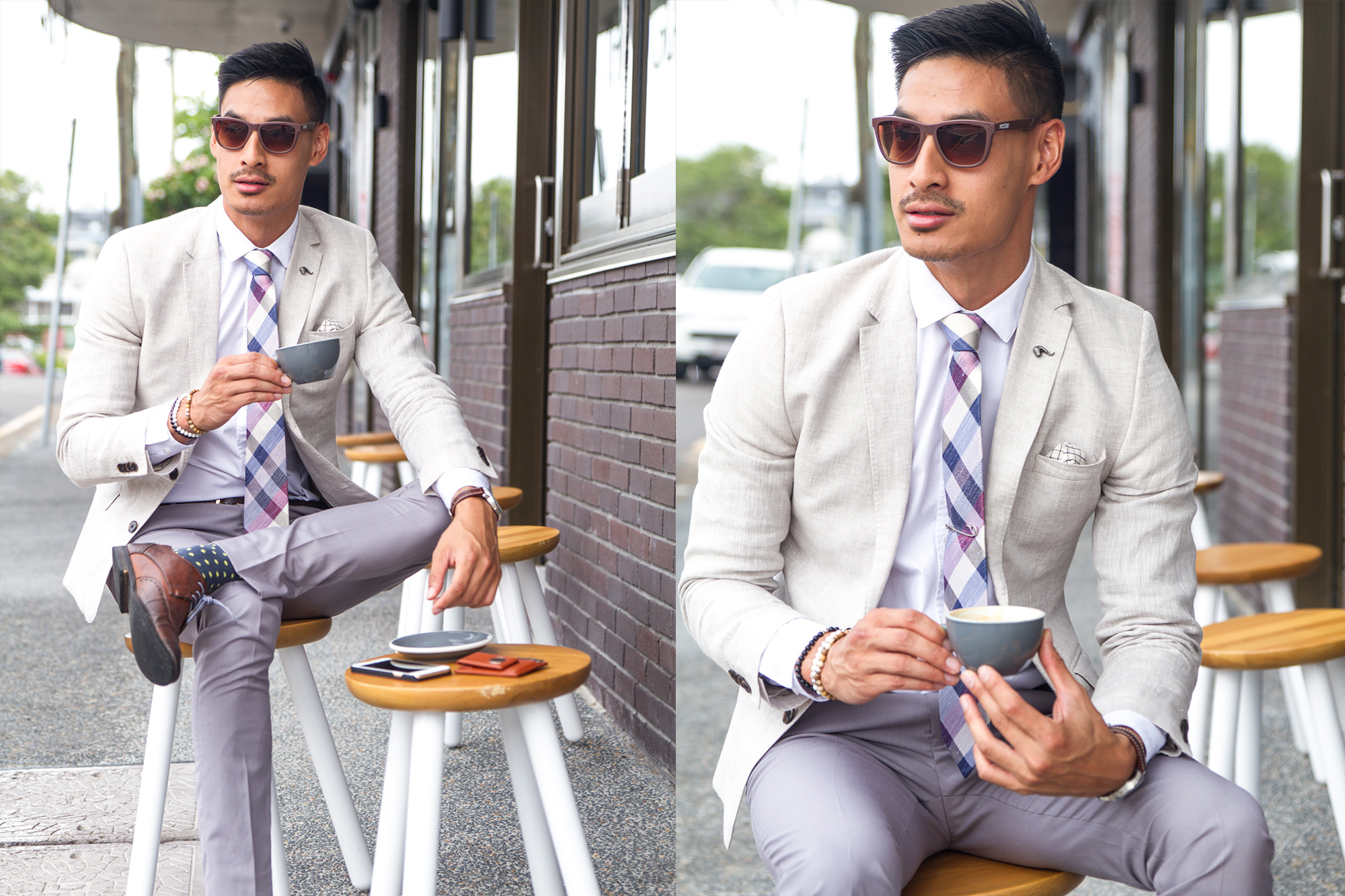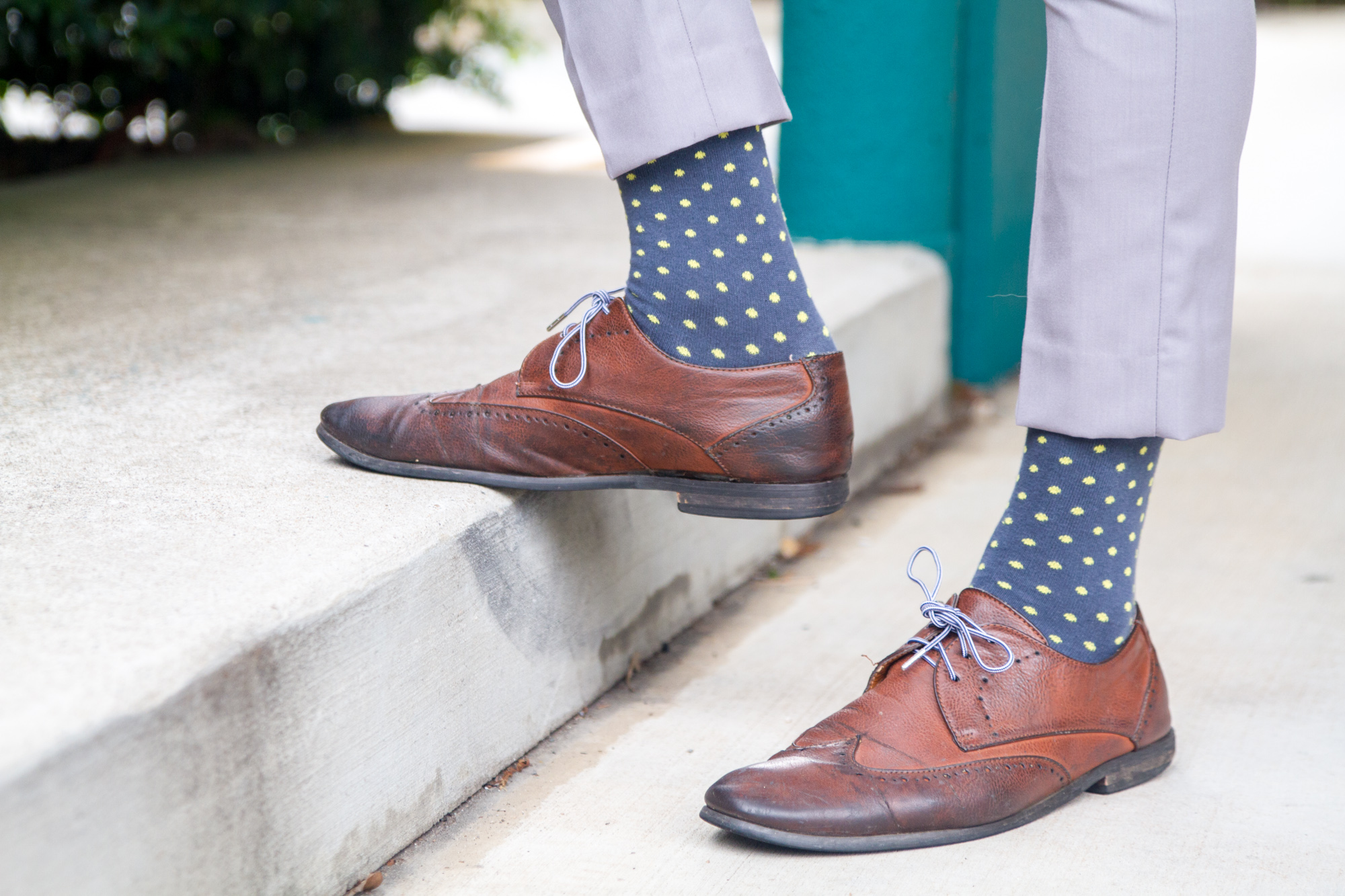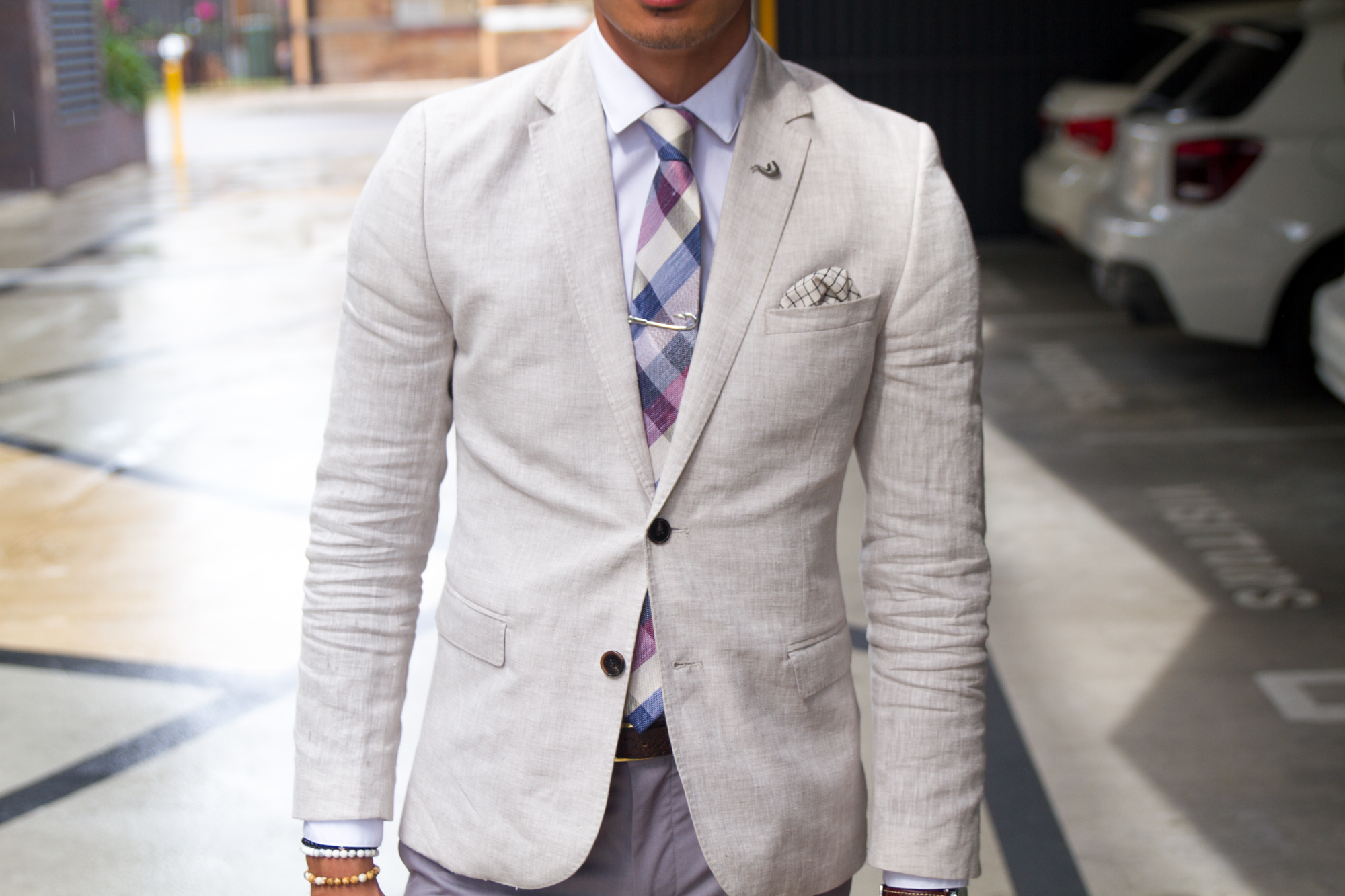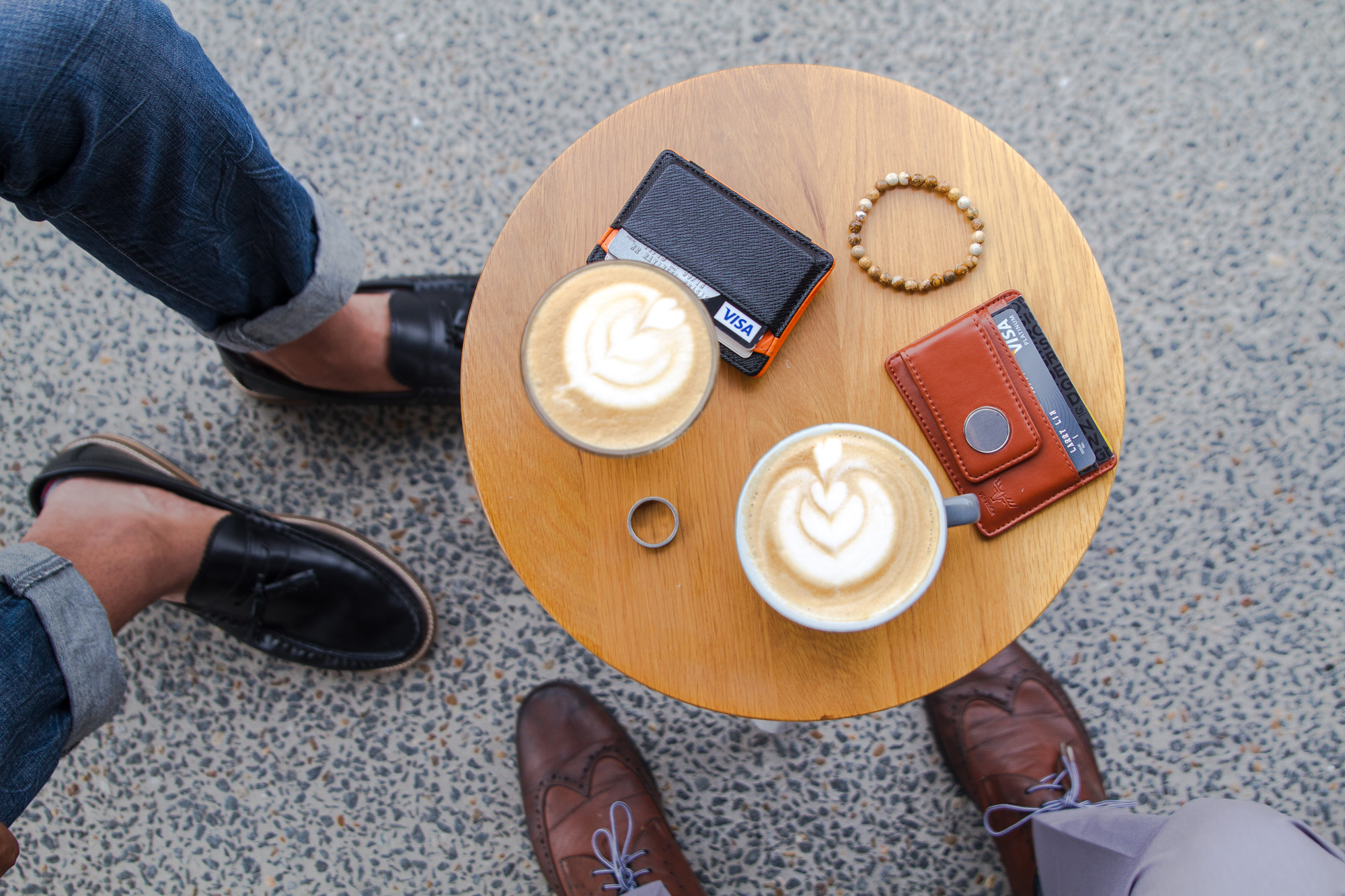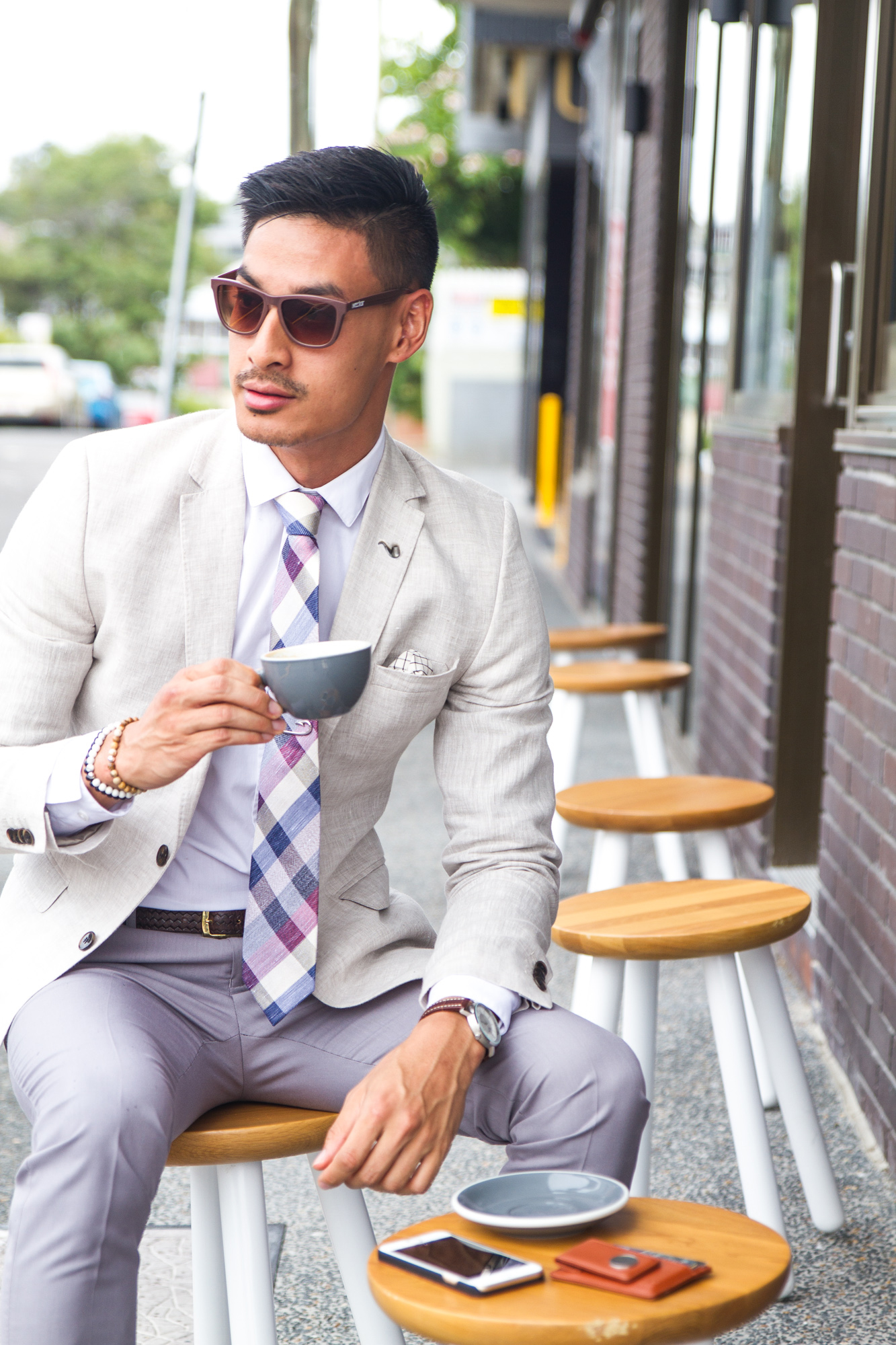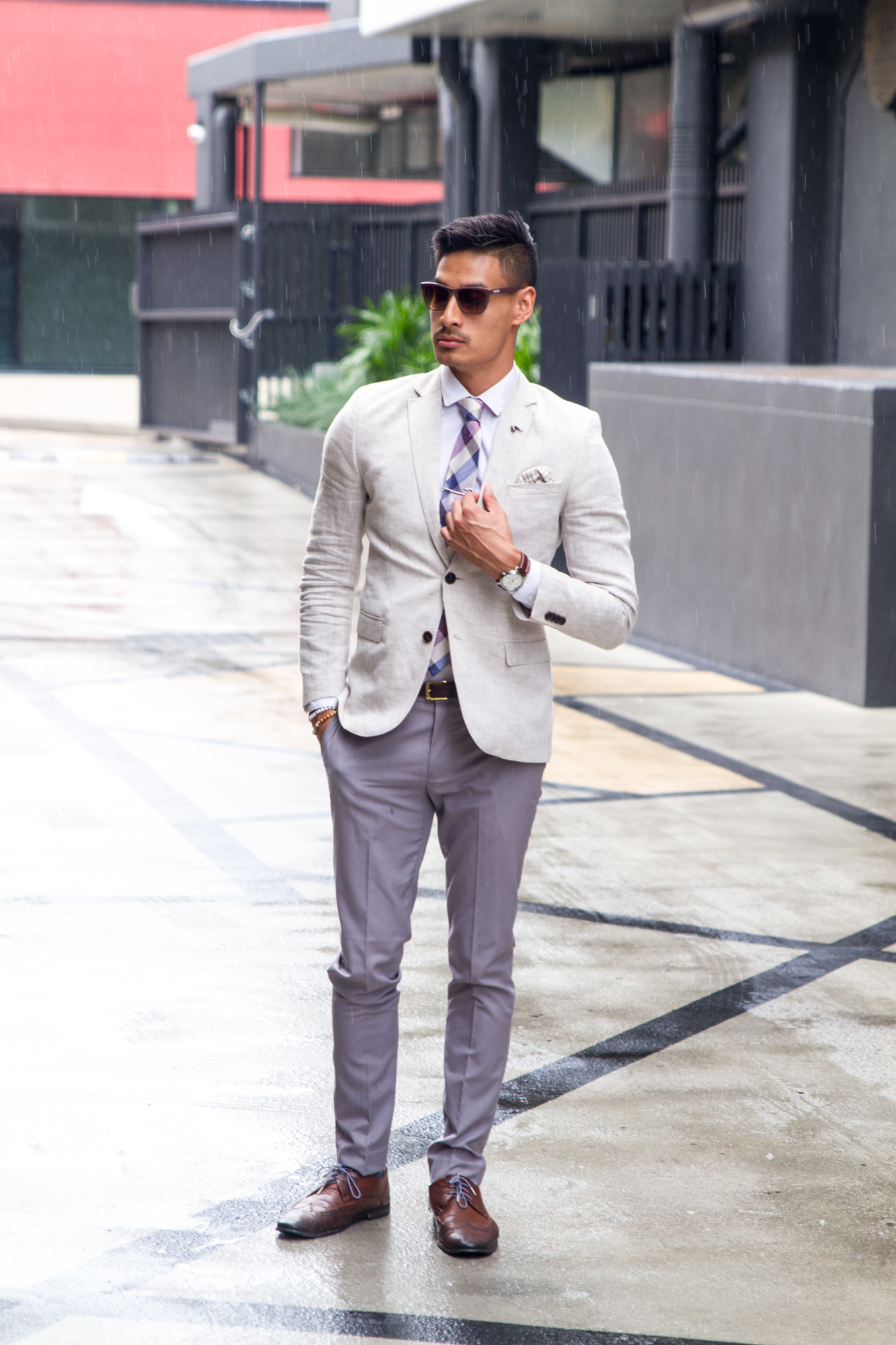 Photography by: DesignAndGrow